Ricki-Lee's gonna wear you out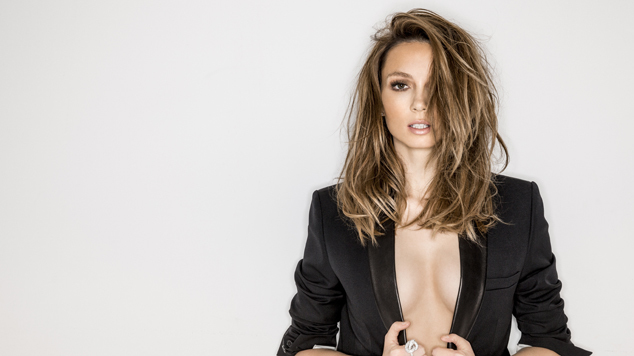 Dancefloor diva and Australian Idol favourite Ricki-Lee is heading to the west coast to celebrate Pride at The Court Hotel with her Perth fans this November. We caught up with the 'All We Need Is Love' singer to see what she's been up to since her last visit to the west side.
"I was gonna say not much… but that's actually not true at all!" she says, "After I released 'Dance in the Rain', I've gotta say I was pretty exhausted."
Over the last three years, Ricki-Lee has written and produced two LPs and eight singles, starred in her music videos and toured the world – "Girlfriend needed a long nap!" she exclaimed.
"I had six months off doing anything and had some fun. I didn't think about music, I didn't go to the gym, all I did was sleep, eat and drink champagne!"
Ricki-Lee's six month hibernation wasn't entirely strawberries and bubbles, as she spent many of her days planning her wedding to partner Rich. After many years of having to defer marriage for work and music, Ricki-Lee is ecstatic to have tied the knot in Paris.
"Rich and I flew over to Paris mid-July to get ready for the wedding and we had the most amazing time. 27 of our closest friends and family flew over and were having their own little holidays around Europe before and after the wedding so we got to see our friends in some crazy amazing places on the other side of the world," she says, "My parents went to Scotland before the wedding to see Dad's family – I'd never been, so Rich and I went there to visit them and it was amazing to have my dad take me down to Loch Ness and show me around all the places he grew up and has told me about since I was a little girl."
Ricki-Lee and her family returned to Paris for the wedding ceremony which she describes as a "dream come true".
"We started our honeymoon with a little trip to Champagne with some friends, then went to the south of France and met some other friends in St Tropez and partied along the French Riviera for a few days. Then Rich and I went to Italy and basically went from top to bottom. Something I've dreamed of doing my whole life!"
---

---
"Now, I'm back in Sydney working my ass off at the gym, paying the price for all the pizza and pasta and wine I consumed," she laughs, "Was it worth it? Absolutely!"
Ricki-Lee is aware that The Court Hotel have their own pizza bar but Italian holidays aren't enough to put Ms Coulter off pizza and she was more than happy to give us her ultimate toppings.
"For a simple pizza, spicy pepperoni and mozzarella and the pizza base has to be thin and super crispy with a good amount of tomato sauce," she shared, "For a meat fest: pepperoni, sausage, crispy streaky bacon, spicy chorizo and heaps of cheese."
"And lots of tomato sauce on the base," she said quite emphatically, "Never be stingy with the sauce."
Aside from her well-deserved honeymoon pizza break, Ricki-Lee has signed on to host a new series called 'Inspirational Adventures' which pits teams of 10 against one another in extreme challenges to raise money for charity.
"We have teams of 10 people who have spent the previous six  months raising over $100,000 for their charity and we take them on a mystery adventure overseas and give them the opportunity to earn up to $250,000 for their charity by taking part in sponsored challenges. I can't tell you what the challenges are… but they are death-defying, terrifying challenges that we all pull together as a team and face in the name of charity."
Ricki-Lee is always eager to lend her voice and use her platform to support a community in need. She has performed at innumerable Pride festivals across Australia and the world and is excited to return to WA again in 2015.
"Pride to me means celebrating how far we have come as a society in accepting the LGBT community but also looking forward together at how far we still have to go in overcoming ignorance and intolerance," she says, "For me, being a part of these celebrations is about showing my support."
"My shows are a lot of fun," she says of what we can expect from her performance at The Court, "By the end of my shows I like people to look like they've just had sex. I like to wear people out, get them all hot and sweaty and then leave them screaming for more!"
Ricki-Lee is appearing at The Court Hotel's Neon Party on November 21st. Head to The Court for tickets. 
Leigh Hill