Rita Panahi mocks preferred pronouns for non-binary people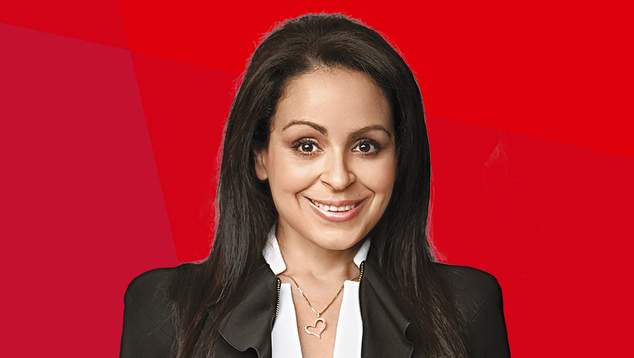 Sky News host Rita Panahi has mocked singer Sam Smith for declaring they are non-binary and prefer the pronouns they and them.
Anchoring the program Outsiders Panahi delivered an editorial to camera declaring she was choosing her own pronouns as "Her Majesty", "Queen of Sheba" and "Persian Princess". Panahi made a similar declaration in her News Corp column published in yesterday's Herald Sun. 
"I can no longer live a lie, therefore from here on I'd like to be referred to as 'Your Majesty', or 'Queen of Sheba' or 'Persian Princess' is also acceptable. It's how I identify and I expect my wishes to be respected as a grapple with me newfound royal status."
Panahi said the world and entered an "woke era of  non-binary gender identity" where "blokes with full beards with functioning penises were allowed to call themselves women." and people refusing to recognise the TV host's newly proclaimed royal identity would rightly be called "bigots".
Panahi said singer Sam Smith had "decided to become a plural" when they made their announcement about pronouns, and it had lead to media outlets around the world "mangling" the English language.
Co-host Mark Latham queried if Smith had a split-personality, "Is it like a split personality? Is this guy a woman one day and a man the next? So he's actually two people so we say they?" Latham asked.
"I don't think they and them will catch on." Latham said, "I think he'll be known as 'Smithy the dickhead'."
Panahi said Persian Princess didn't understand non-binary people's pronouns but she was opposed to recognising them because she didn't like how it looked when written down.  "It absolutely managles the English language."
The Sky News host is not alone is criticising Smith's request for prefered pronouns, British TV host Piers Morgan accused the singer of only making his statement about gender to "drum up publicity" for his record sales.
Smith has however received praise from within the LGBTIQ+ community. Perth raised actor Danni Alexis, who appeared on the TV series Wentworth, said she was pround of the singer.
"I'm proud of Sam, I really am. People need to hear more about non-binary and non-gendered pronouns," Alexis told HuffPost Australia.
"The reason why non-gendered pronouns are so important is because identity is so important. When a human being has the courage and right to label themselves in a certain way, it's basic common respect to understand that and respect their wishes."
Teenage Neighbours star Georgie Stone, said the singer was leading the way in teaching people who to be respectful.
"I'm so proud of Sam Smith for feeling brave enough to come out as non-binary. It's hard taking that step, let alone with the entire public watching. This is a great opportunity for people to learn about using pronouns respectfully, especially they/them pronouns that are often ignored or not understood," Stone told HuffPost Australia.
OIP Staff
---