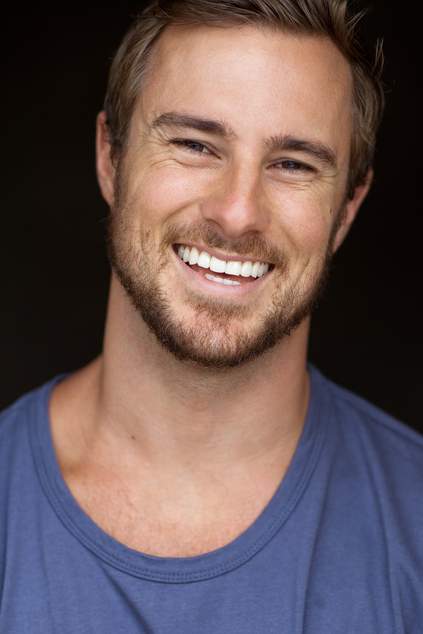 Musical theatre star Rohan Browne is returning to Perth during Fringe World with the show The Tap Pack.
The high energy show which mixes comedy, song and tap dancing takes it's inspiration from the Rat Pack performers like Sammy Davis Jnr, Frank Sinatra and Dean Martin.
Rohan is no stranger to Perth, he was here recently playing the lead role of Don Lockwood in Singing in the Rain. 
OUTinPerth fired off some questions to the musical theatre star.
When did you learn to tap dance and how hard a skill is it to develop?
I started tap dancing later than my other dance skills, I was 12 and became obsessed with tap as an art form.
I was fortunate to have good natural rhythm but even more fortunate to have an incredible and patient teacher who helped me hone my skills from absolute beginner to advanced tapper in the space of a year.
It required extreme dedication, patience, talent and hard work but I worked on it every single day. And I absolutely loved it!
Most tap dancers are either Team Fred Astaire or Team Gene Kelly, who do you admire the most?
I can appreciate both of those incredible artists for what they did for tap dance and for men dancing in general. And this may come as a shock as I have followed very closely in Gene's footsteps having done some of his legacy shows professionally, Singin In The Rain, Brigadoon et al, but I am and have always been Team Astaire!
How would you describe the show The Tap Pack?
The Tap Pack is an explosion of energy, humour and talent on stage. Following the format of the great Sinatra, Dean and Davis Jnr larrikinism onstage – The Tap Pack weaves jazz standards and neo-soul music into a tapestry of production numbers, songs and patter! Basically it's the best damn show you'll see this Fringe!
The show juxtaposes some classic tunes alongside recent pop hits, does it surprise you that these songs from different eras fit together?
It doesn't surprise me, I think if a song has something to say and does it well you can make anything work. And what works with this show is that the new songs we have chosen have been revised for it to have a swing feel in the vain of a jazz standard or we take an standard and jazz it up to sound more modern. So these numbers seamlessly merge together to form a cohesive soundtrack for the show.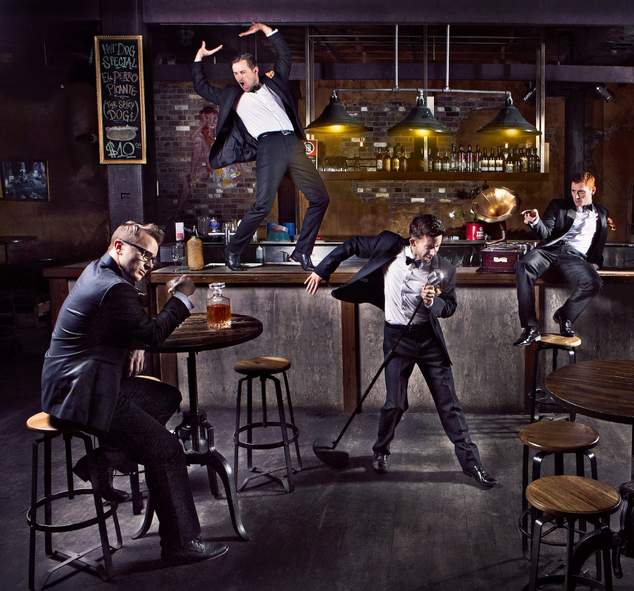 You've been in heaps of musicals from Singing in the Rain to A Chorus Line, Cats and many others, which musical theatre roles do you wish you could play in the future?
God, there are so many to choose from. I've been very fortunate to have played most of my bucket list roles I set out to play, so now the line in the sand has moved to include Peter Allen in The Boy From Oz, Black Stache in Peter & The Starcatcher, Bobby in Crazy For You, Fred in Kiss Me Kate….I could go on!!
How is your cat Fishy?
She is good, cute and a terror all in the same day!!
Would you rather have been in The Rat Pack, The Brat Pack or The Frat Pack?
Definitely The Rat Pack, they were just all talent and all class. And who wouldn't want to live in that era and have Humphrey Bogart as the kingpin?
We were just kidding with the question about Fishy, we just wanted to show off how well researched we were. Look forward to seeing you in Perth.
Oh, you guys are good. Real good! I'm looking forward to Perth too, loved my time there last year with Singin' In The Rain. Bring on the beaches, breweries & wine and Fringe festivities!