Rosario Dawson shows support for queer kids in latest interview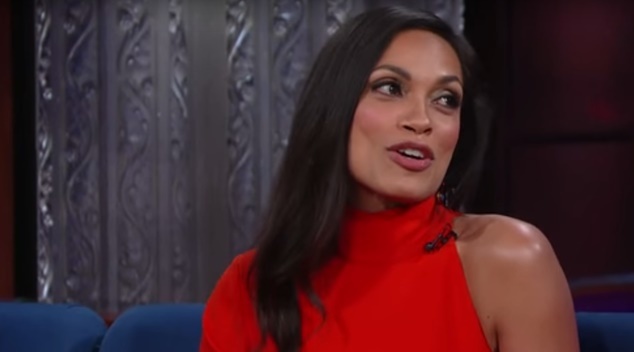 Actor Rosario Dawson has shown her support for LGBTIQ youth in her recent appearance on one of the US' biggest talk shows.
Speaking with the titular host of The Late Show with Stephen Colbert, Dawson discussed her work advocating for LGBTIQ+ youth.
While discussing their shared past of political activism, Dawson said among her many current projects she had just observed the Day of Silence to reflect on the lack of action against LGBTIQ+ bullying in the US and encourage others to listen to queer youth.
"As much as the people I am talking to are depressed and upset, when you start talking to these kids they're like 'I don't have time to be depressed,'" Dawson tells Colbert.
"[They're] like 'This is my future and I'm gonna create it' and I love that this generation that's coming up is accepting, not tolerant, and they're going full force so they need our support."
The Day of Silence was started by the Gay, Lesbian and Straight Education Network in 1996 in an effort to raise awareness of issues LGBTIQ+ kids were facing. The movement asks people to take a vow of silence for one day to reflect on the challenges that queer youth are confronted with every day.
The Marvel star also spoke of her past with the iconic Prince, her relationship with comedian Eric Andre and her upcoming film Unforgettable with Katherine Heigl.
Watch the interview below.