The Rural Ranga returns to Fringe World with a feel-good show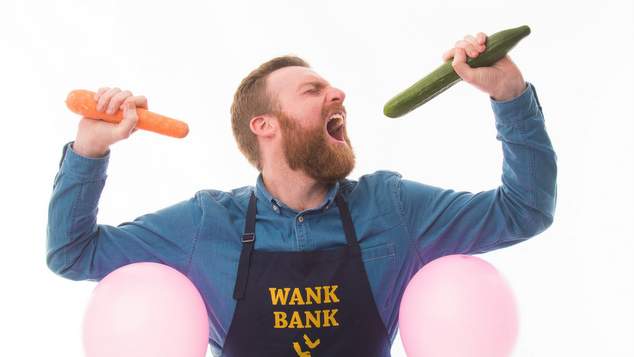 "Have you ever made a pussy out of plasticine or been in a hilarious circle jerk with carrots?" a media release from the Rural Ranga asks.
As Fringe World looms the hundreds of shows that are descending upon Perth over the next few weeks artists are sending out a flurry of media releases desperately trying to get the attention of journalists. The opening line of Rural Ranga's media release stood out from the pile.
We thought about it…not personally – no.
But we did chat to the Rural Ranga about his show Wank Bank Masterclass back in 2017. The comedy show is about one of those things we don't talk about enough – masturbation – and it's great to see this concept has been expanded to now include a women's show too.
Sexperts and real life cousins Rural Ranga and Strawberry Siren bring you two different playful shows of storytelling and interactive genital techniques.
The pair promise not only will you enjoy waves of adolescent laughter but you might also walk away with some playful tips to please yourself or that someone special.
They promote it as a perfect night for singles, couples, parties or even a tinder date saying you'll be guided through for an hour of comfortable adult fun with 20+ take home techniques. You might even win wanker or pussy of the day.
Rural Ranga's Wank Bank is a sure conversation starter that has seen on ABC's Luke Warm Sex, Gogglebox and Triple J's Hack. Wank Bank is back in Perth after sold out shows and 5 star reviews in Australia, USA and UK.
Miss Burlesque Australia legend Strawberry Siren will be keeping people on edge in Pussy Play as featured on BBC.
Extra shows have just been added at The Windsor Hotel in South Perth from Wed 30th Jan – Sat 2nd Feb. Pussy Play  is on at 7:30pm, while  Wank Bank gets underway 8:45pm.
Plus you can catch them in Yagan Square venue Casa Mondo from Tues 5th Feb – Sun 17th Feb. Pussy Play is at 8:15pm, followed by Wank Bank 9:20pm Head to Fringe World for tickets. 
OIP Staff
---