Russell in her blood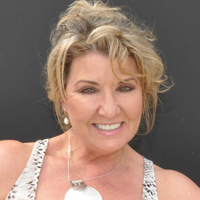 Acclaimed actress Amanda Muggleton returns to Perth this month to take on the lead role in the musical Blood Brothers.
Well known to audiences around Australia from her role in televison's Prisoner in the '70s Muggelton's greatest success has been on the stage.
Written by playwright Willy Russell, Blood Brothers tells the story of two brothers separated at birth who grow up at opposite ends of the social divide.
Muggleton has probably performed more of Willy Russell's work than any other actress, her production of his play Shirley Valentine toured the country repetitively for over ten years and in the early '90s she appeared in a production of his other well known work, Educating Rita.
Willy Russell just keeps on appearing throughout your career?
Isn't it funny? I am so thrilled that I am doing this and I can't believe how much Russell stuff I've done in my career because usually, unless it's William Davidson and Shakespeare, you don't. I consider myself the luckiest girl to do his one and only musical, which has been in London for 25 years.
As a musical it's very well known, which is surprising because most well-known musicals are made into films or have been big Broadway hits and this has been kind of big but it hasn't been either of those things…
It's a very amazing story and it's a possible story that could happen, whereas things like Cats are entirely improbable and things like Phantom of the Opera is all fantasy and so this is based on a more kind of kitchen-sink drama. But it has come from a beautiful piece of literature. It's based in reality. I think Blood Brothers is very much based on reality.
Is it something you've wanted to play for a long time?
I was cast as Mrs Johnson years ago when it first came out to Australia and my favourite director in the world is Rodney Fisher and I'd just done Steaming with Rodney. We got on like a house on fire from Steaming. He did some Shakespeare for the Sydney Theatre Company and they offered him Blood Brothers.
He cast me as Mrs Johnson, it's like it's been made for me because of doing the Liverpool accent and I seem to be able to do those miserable poor women terribly well! What happened was Rodney got really sick and had to give Blood Brothers away and so they then called in Terence O'Connell to do it and of course he wasn't going to choose the cast that Rodney had chosen. He wanted to do his own cast and of course, I was tossed aside like a wet piece of lettuce and they got someone else to do it.
Catch Amanda as Mrs Johnson in Blood Brothers at The Metcalfe Playhouse from November 11 to December 4.
Graeme Watson
***