Russell Tovey shares his excitement that Doctor Who is getting a gay companion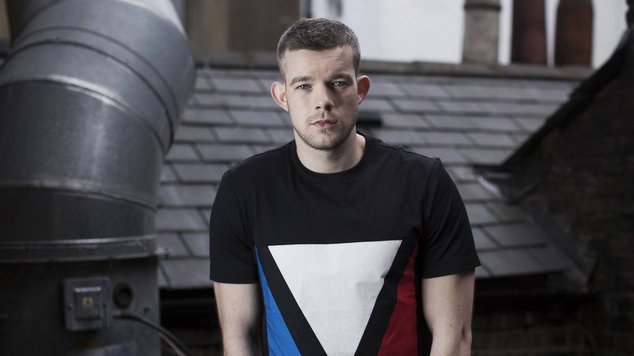 British actor Russell Tovey, who starred in the US queer series Looking, has welcomed the news that Doctor Who is about to get it's first gay companion.
Last week news broke that the Doctor's new companion Bill, who is played by Pearl Mackie, will be a lesbian. It's the first time the Doctor's sidekick has been gay in the show's more than 50 year long history.
Mackie joins the show in its 2017 season which goes to air later this month. She'll join existing cast members The Doctor, played by Peter Capaldi and his companion Nardole, played by Little Britain star Matt Lucas.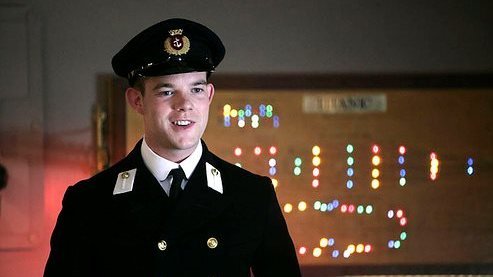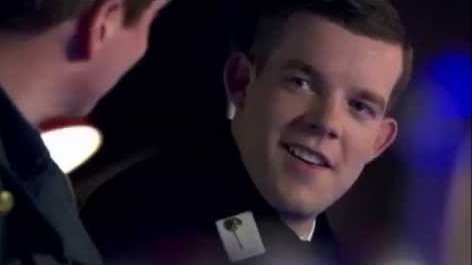 Russell Tovey has appeared in Doctor Who twice, he played midshipman Alonso Frame in the show's 2007 Christmas special and made a cameo in 2010. His character was last seen been chatted up in a bar by the show's omni-sexual character Captain Jack Harkness.
In a recent interview Tovey described the news of a queer companion as "fantastic", saying the move was a great way to show diversity.
"I think it should be celebrated. And it should be highlighted and let people know that in mainstream TV, in Doctor Who world, there is an openly gay woman assistant. Fantastic."
Show-runner Stephen Moffat has commented on the reaction to the news that Bill would be a lesbian saying people shouldn't be making a big fuss about it.
"It is important that we don't make a big fuss about this in a children's show, which communicates directly with children," he said in an interview earlier this week.
"We don't want young kids, who may happen to fancy their own gender, we don't want them to feel as if they are some of kind of special case, as that's frightening."
Tovey, who is gay in real life, disagreed and said the inclusion of LGBTI characters needs to be highlighted and celebrated.
The actor also said he believed it was time the show's central character was played by a woman. Lead actor Peter Capaldi has announced he'll be leaving the show at the end of 2017, and a new actor will take on the role of the Time Lord.
In recent years the show has faced increasing calls for it to cast a woman in the title role. Writers have revealed in the last few years that Time Lords can change gender, potentially paving the way for some gender equality.
"The Doctor is everyman, why does he have to be a white man? I think absolutely you should have someone of colour now, or a woman, or a woman of colour," Tovey argued.
Tovey has often been touted as an actor who could take on the role of the Doctor. The actor auditioned for the part back in 2010 when David Tennant left the show. The role went to Matt Smith, who later passed the baton to Capaldi.
While he doesn't mind people saying they think he'd be great in the elad role, Tovey said he thinks he'd be better playing a companion rather than the lead role.
Tovey's not short of roles to take on though. Since first getting our attention in The History Boys, the actor has constantly been in work in theatre, television and feature films.
He played werewolf George in the UK version of Being Human, and starred in the sitcom Him & Her, appeared in the BBC series Sherlock, and appeared in the US queer series Looking. He's currently appearing in the TV show Quantico.
Russell Tovey's feature film appearances include The Lady in the Van, his recent work in the gay themed soccer movie The Pass. Next up he'll appear in the West End in a new production of Angels in America. 
OIP Staff