Samantha Jade brought the best of her love to the Astor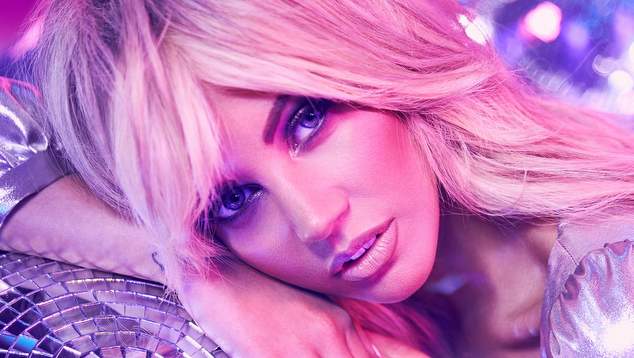 Samantha Jade | The Astor Theatre | ★ ★ ★ ½ 
When the producers of the TV INXS biopic Never Tear Us Apart (2014) were casting for the role of Michael Hutchence's love interest Kylie Minogue, their first and only casting choice was for Samantha Jade. Not only does she scarily look like her idol Kylie, but she sounds live like Kylie and even speaks like Kylie! So much so that when Samantha Jade appeared on stage in a figure-hugging mini-skirt, I had to blink more than twice to readjust my vision that this was a Jade concert and not a Minogue concert.
With Mum and Dad and other family members in the audience the pint-sized Perth raised pocket-rocket, SJ, rocked the house! Her 90-minute set proved her voice live is more than equal to her recordings (something that is a rarity these days!).
Promoting the release of her 2018 CD, Best of my Love, a homage to 80s disco/soul funks legends, Jade got the crowd on their feet with her opening number, Soldier, a clever statement piece that had her 4-piece band mastered with great ease. In fact, her band has been with her on the whole journey since winning X Factor six years ago. That night her band was tighter than Ms BarbieQ's ball bag!
I Will Survive, Creedence's Heard It Through The Grapevine, We Are Family, Ain't No Mountain High Enough were the top pick numbers, but Jade's voice paired back on the acoustic choices of which there were two also shined brightly. Adding Kanye West's Heartless to the set list was a brave choice and it worked.
Sure, the night belonged to Jade and her band, but the one man who had control of everything on the night was Patrick Withers, the sound and lighting tech. His precision work with sound, never allowing for muddy bass lines and keeping the right pitch control was a masterstroke in what's required at a live performance.
Terry Larder