Scissor Sisters for Summadayze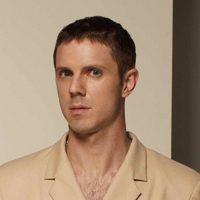 This summer is abuzz, especially with the news that Scissor Sisters will be appearing at Summadayze. They promise to be the must see act of an already action packed line-up, particularly if front man Jake Shears is to be believed that Scissor Sisters have a new album all set to be released.
'I can't believe I'm saying this,' Shears recently told OUTinPerth, on the phone from his parents' farm in Kentucky, 'but we're about finished with our new record.
'We're about to go into the mix on this new album and I couldn't be more proud of it. There's going to be new music out very soon. And it's a very different record to Night Work.'
Night Work was Scissor Sisters' third studio release, an album that Shears pointed out was very moody and cold, yet reawakened the band's queer fan base.
Check out Any Which Way from the Scissor Sister's latest album, Night Work.

'It was about walking the lines that are very dangerous, about walking the night. But more excitedly, this new album… it's got a great vibe to it. It's very summery, very upbeat: it's about love and friendship.
'It's very beat driven with a lot of crazy crazy beats on it. The first thing people hear from it, their jaws are going to be on the floor. People are not going to believe what we are doing.'
Shears' pride for the new opus is obvious, but once asked what the new record will be called, he stumbles for a moment.
'You know, this is the scariest thing… it might just end up getting called Album Four if we can't come up with a title. I know I'm going to wake up one morning and the title is literally going to be there. But everything else is there. And the best part is there's no angst on this album. It's literally been a buzz.'
It will be interesting to see how this new album aligns with Shears' performative style which he describes in his It Gets Better video as 'making a career out of his rage' by bringing it to the stage.
'I came out when I was 15 years old. I was fine with who I was, I was really adjusted, but I got so much shit from people and living in this constant state of fear at school, and it made me an angry person. And it carried over into my 20s when a good friend pointed out I was full of rage. So being in the band has been a release for that – I go crazy up on that stage.
'One of my best and oldest friends Dan Savage started the It Gets Better campaign and I think it's really opened up a lot of people's eyes to the plight of being an outsider teen. It's not only gays, lesbian, trans* and bisexuals, but it's also actually those people who are perceived as being queer.
'I think it's raising a general awareness about kids who don't quite fit in, who are on the outside and what they have to go through and how damaging that is. Being queer is a state of mind and it doesn't necessarily mean anything about your sexuality.'
Of course, part of the secret to Shears' success is the fact that he's been in a committed relationship for over eight years now.
'I have a brilliant husband – well we've never officially gotten married but I call him my husband. I'd never been with anybody for longer than three months before we met. He's brilliant, smart, sexy, patient guy who I can't believe puts up with me. And we go for periods of like six weeks without seeing each other, which is tough, but keeps it fresh. And he also keeps me in check.'
Scissor Sisters will be appearing as part of the Summadayze line-up on January 3, 2012 at Sir James Mitchell Park.
Scott-Patrick Mitchell
***