Scott Johnson's killer jailed for nine years over 1988 death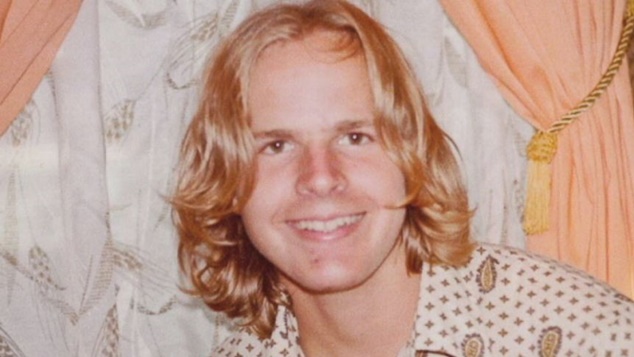 More than 34 years after the body of American mathematician Scott Johnson was found at the base of a Sydney cliff, the man found responsible for his death has been sentenced to prison.
Scott Phillip White, 52, was sentenced to nine years in prison after he pleaded guilty to manslaughter in the New South Wales Supreme Court.
The court heard that Johnson and White had argued on the top of a cliff at North Head in Sydney. Johnson fell backwards of the cliff after being punched by White.

Johnson's naked body was found on the rocks below on December 10th 1988, his clothes were located at the top of the cliff edge, about 10 metres from the edge. The location was a well-known gay beat where men often met for sex.
Justice Robert Beech-Jones said White had been "18 years old, disadvantaged, somewhat cognitively impaired and presumably in a state of panic" when his victim fell to his death but he would of being capable of making an anonymous call to authorities to alert them to what had occurred – instead he did not tell anyone.
"The offender left Dr Johnson to die," Justice Beech-Jones said.
"It is not known for how long Dr Johnson suffered, but it is certain that for at least some time he would have been terrified."
The judge said he recognised that White now lives with cognitive impairments which had been exacerbated by an abusive upbringing and alcohol dependence.
"As the product of dysfunction, the young man who killed Dr Johnson was cognitively impaired, damaged and violent," he said. "That same man, now much older, appears to no longer be violent but his impairment and dysfunction are more pronounced."
White was sentenced to nine years in prison, and will be eligible for parole after six years.
White was previously tried in court on murder charges. Initially he pleaded not guilty to the charges but during the trial confessed he was responsible for the mathematician's death. Soon after his legal team attempted to withdraw his confession, but the judge refused to accept the withdrawal.
The 52-year-old was sentenced to 12 years in jail, but his conviction was quashed when the appeal's court found the judge in his trial had applied the wrong legal test when assessing if he should be allowed to withdraw his plea. White maintained he was innocent.
He later pleaded guilty to the lesser charge of manslaughter.
The death was originally ruled to be a suicide. Johnson's family fought for decades to have his death re-examined and after two additional coronial inquests it was reclassified, leading to the arrest of Scott Alan White. Police became aware of White's involvement in the death following a tip-off from his ex-wife.
Outside the court the victim's brother Steve Johnson said the sentence had brought peace and closure to the family.
"It turned out to be what we suspected all along," he said. "Sometimes Scott needed me to defend him and that's what I've been doing all these years."
OIP Staff
---

You can support our work by subscribing to our Patreon
or contributing to our GoFundMe campaign.