Scott Morrison stands firm on stronger protections for religious freedom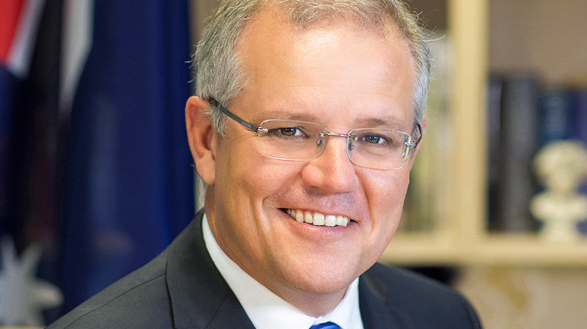 Prime Minister Scott Morrison has reasserted his support for stronger legal protections for religious freedom while speaking to ABC's 730 program.
Host Leigh Sales asked the Prime Minister about his stance on the issue after he vowed to defend religious freedom in an interview with Sydney Morning Herald last week.
Sales questioned the Prime Minister on what he thought was was missing from current protections enshrined in law.
"Policy usually addresses where a problem exists, so I'm asking where the problem exists?" Sales asked.
"I believe there could be problems in the future, I articulated those things when I spoke in the House last year."
Speaking after the Australian Marriage Law Postal Survey returned a 'Yes' outcome last year, then Treasurer Morrison said that those who voted 'No' were seeking assurances from Parliament.
"With the closure of one debate, a new one must commence. This new debate is not that new. It's not about opposing same-sex marriage or delaying the passage of this bill, it is about sensibly protecting religious freedoms in this country," Morrison said in December last year.
"There are almost 5 million Australians who voted no in this survey who are currently coming to terms with the fact that they are in the minority. That did not used to be the case in this country, for most if not all of their lives. They have concerns that their broader views and broader beliefs are also now in the minority, and therefore under threat."
The government are now in possession of a report from a Turnbull government appointed panel fronted by former Liberal MP Philip Ruddock, examining the state of religious freedom in Australia.
"We've had a process which is being pursued by Philip Ruddock leading that expert panel," the Prime Minister told Sales this evening.
"That panel has reported back to the government, I am now in receipt of that report and what I can guarantee all Australians is that there religious freedoms will be protected by law if necessary."
Sales then asked the Prime Minister what sort of things he thought needed to be introduced to ensure those protections.
"I want parents to continue to have a complete right of choice when they sent their kids to a faith based school that the faith based nature of those schools is protected."
"I want to make sure that if people have particular religious views that they won't be discriminated against just like people of different genders, or people of races [sic], will not be discriminated against."
"Religious freedom – it doesn't get more serious than that when it comes to liberties. If you don't have the freedom to believe in your own faith then what is liberty?"
LGBTI advocates have expressed their concerns over the report, after Philip Ruddock was appointed to lead the panel. Ruddock was the Howard Government minister who introduced the bill in 2004 that excluded same-sex couples from marriage in Australia.
PFLAG also criticised the government for the delayed release of the report after its original expected publication date moved from March to May of this year. The report's findings are still unavailable to the public.