Scott-Patrick Mitchell's 'Clean' nominated for Prime Minister's Literary Award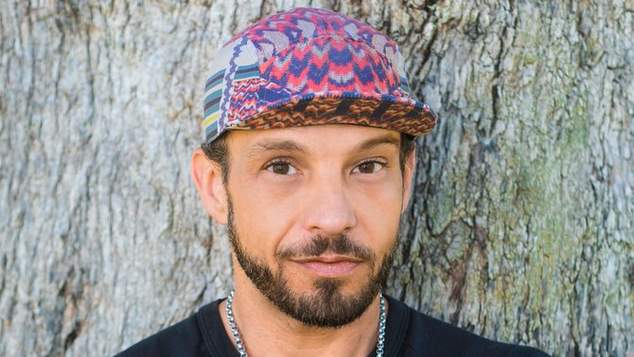 Local author Scott-Patrick Mitchell has been nominated for the 2023 Prime Minister's Literary Award for his poetry collection Clean. 
Mitchell's debut book was published by local publishing house Upswell and has already been nominated for a long list of prestigious awards.
The Prime Minister's Literary Awards acknowledge the contribution of Australian literature to the nation's cultural and intellectual life.
Mitchell's work is nominated in the poetry category alongside At the Alter of Touch by Gavin Yuan, Harvest Lingo by Lionel Fogarty, Exactly as I Am by Rae White, and The Jaguar by Sarah Holland-Batt.
In the Fiction Category judges listed Fiona McFarlane's The Sun Walks Down, George Haddad's Losing Face, Jessica Au's Cold Enough for Snow, and The Lovers by Yumna Kassab.
Completing in the Non-Fiction category is Shirley Hazzard: A writing life by Brigitta Olubas, We Come With This Place by Debra Dank, Indelible City: Dispossession and defiance in Hong Kong by Louisa Lim, My Father and Other Animals: How I took on the family farm by Sam Vincent and A World in a Shell: Snail stories for a time of extinctions by Thom van Doren.
The awards also have categories for Young Adult Fiction, Children and Australian History.
This is the first year that the awards have been delivered by Creative Australia, following the release of the federal government's 2023 Revive national cultural policy.
In a statement, Creative Australia said 643 entries were received across the six award categories. The winners and shortlisted authors will share in a tax-free prize pool of $600,000. Each shortlisted entry will receive $5000, with the winner of each category receiving $80,000.
Creative Australia CEO Adrian Collette said celebrating writer's is essential.
"It's crucial that we celebrate the achievements of our writers and illustrators in producing work that allows us to reflect on and explore issues affecting all Australians. Literature is at the heart of our understanding of our place in the world, and I'm delighted to be able to acknowledge the contributions of these exceptional artists and thinkers.'
In their comments, the judges described Mitchell's poetry collection as putting a human voice to the realities of addiction.
"The poems in Clean eschew the sterility and decorum suggested by one meaning of its title. Instead, they map the treacherous and trauma-haunted terrain of addiction and recovery with fearless experimentation and striking compassion.
"The voice of these poems has none of the feel of a detached observer or social worker; they dwell instead within desperation, hunger, precarity and marginalisation, giving the reader a visceral sense of the humanity behind the headlines of the methamphetamine crisis." the judges said.
"Scott-Patrick Mitchell explores not only this unpredictable arc of recovery, but wider themes of homophobic violence, queer joy and sensuality, the climate crisis, masculinity, family and grief." they said.
The poetry award has been judged by respected poets Andy Jackson, Jazz Money and Juditch Beveridge.
The winners of the 2023 Prime Minister's Literary Awards will be announced on Thursday, 16 November at the National Library of Australia in Canberra.
OIP Staff
---

You can support our work by subscribing to our Patreon
or contributing to our GoFundMe campaign.