Screen Australia announces support for new projects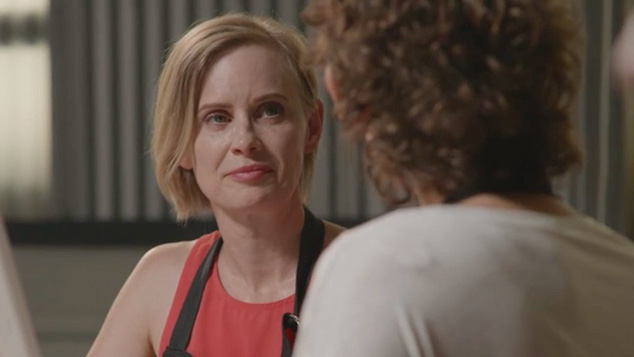 Screen Australia has announced a raft of new projects its supporting with 11 productions sharing 2.2 million of online production funding.
Among them are several projects with queer themes and Western Australian based productions.
The funding agency will be supporting WA production Love Me Lex (pictured). Its a 7 x 9-min romantic comedy for Lesflicks which explores what it's like being a lesbian on the 'other side' of 45 looking for love through the eyes of Lex Adamson.
Just as she meets the perfect woman in 'off-limits' Kat, her ex Miranda arrives back in town determined to win her back – forcing her to decide whether to stay with the woman who broke her heart or to be with the woman she loves.
This series is written and directed by Sanja Katich, writer of award-winning short film When Harri Met Salma which features in Lesflicks' top 5 most-watched short films. Stephanie Davis from Somedae Pictures is attached as producer and Claire Leach as executive producer.
Another project reviving funding is Videoland. A 6 x 10-min romantic comedy set in 1998, Videoland follows 17-year-old Hayley who works at a video store and has just come out – sort of.
Needing help to figure out what being a lesbian entails, Hayley uses movies as her personal lesbian How-To guides on her journey to find a way to be herself, embrace her sexuality and impress the girl of her dreams. This series for YouTube is from writer/director Jessica Smith and producer Scarlett Koehne, whose credits include The Test and Loving Captivity respectively.
Screen Australia's Head of Online Lee Naimo said, "It's fantastic to see that the volume and standard of applications to the Online Production fund hasn't slowed down, with online creators yet again proving that they can tell clever and complex stories for a variety of platforms."
"From impactful documentaries to rom-coms, the range of genres covered in these projects shows that Australian creators are constantly exploring new and exciting ways of engaging their audiences. It's great to see so many newer voices and talents represented in these teams, demonstrating the opportunities for emerging Australian talent that Screen Australia is providing," Naimo said.
Over the past four years, Screen Australia has supplied more than $22 million of funding to online creators for projects across a variety of platforms such as Facebook, YouTube, TikTok and Instagram.
See all the projects getting support to bring them to screens of all sizes.
OIP Staff
---

You can support our work by subscribing to our Patreon
or contributing to our GoFundMe campaign.