Senate debates marriage equality but no vote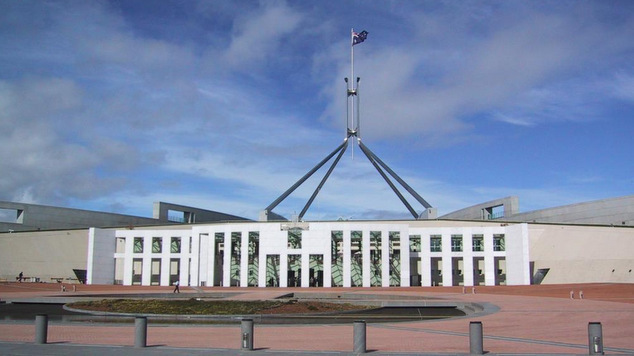 As cross-bench politicians try to delay the government discussing senate reform the issue of marriage equality has been used as a political football.
Earlier this week Senator David Leyonhjelm from the Liberal Democrats tried to force as discussion on The Greens marriage equality bill. By pushing the marriage equality issue forward it delayed discussion about the senate voting reforms.
Leyonhjelm's move saw The Greens vote against discussing their own bill. Labor criticised The Greens move, sending The Greens into damage control mode.
The Greens were forced to explain to the public that they were not voting against marriage equality, but against it being a delaying tactic on getting to senate voting reform.
The Greens then convinced Labor to use their time in the chamber to discuss the marriage equality bill.
At the start of business in the senate this morning Senator Leyonhjelm moved a motion to allow a longer discussion on the bill, a move which would have again delayed discussion about senate voting reforms, but the motion was voted down.
Labor's leader in the Senate, Penny Wong blasted The Greens for siding with the coalition and blocking a vote on marriage equality for the second time in three days.
"Don't you ever come in here and tell us how committed you are to this issue," Senator Wong told parliament on Thursday morning.
When debate on the bill resumed this morning The Greens senator Janet Rice kicked off the discussion saying the senate should vote on the issue today.
The debate saw politicians speak for and against marriage equality. Liberal National Party Senator Ian Macdonald used his time to speak about almost anything except marriage, which lead to Labor's Senator Doug Cameron called on the speaker to bring the discussion back to the topic of marriage.
Senator Cameron then used his time to speak about how Senator Macdonald's comments about the Labor party simply weren't true.
The Green's Senator Robert Simms rose to note that Senator Cameron was not talking about marriage either. Senator Cameron commented to the speaker that he'd not been talking about marriage for less time than Senator Macdonald wasn't talking about marriage.
The Greens Sentor Larissa Waters was quick on her feet, beating Family First's Senator Bob Day. Senator Waters moved for a division that would allow for a vote on the issue.
The Labor members sided with the Coalition and a vote was not able to proceed.
Senator Day then spoke about how gay men are not really very monogamous, his fear of 'throuples' wanting to wed and how marriage is really about heterosexual couple and children.
Time then ran out on the debate.
See our live updates on the discussion on Twitter or below.