Senator Louise Pratt Returned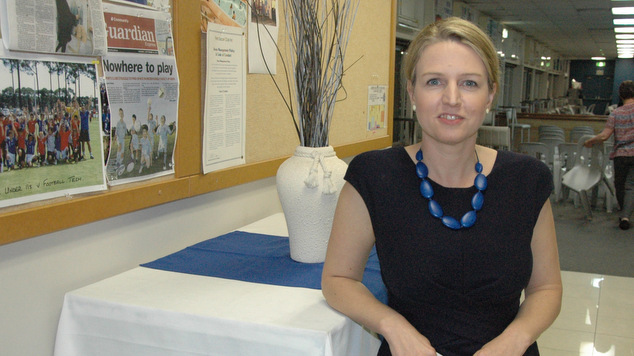 The results of the WA senate race have been officially announced. The final tally sees Labor Senator Louise Pratt retain her seat, while The Greens Scott Ludlum has not been successful.
On election night it looked like Labor's sitting member Louise Pratt would be out of a job but has counting continued over the last two weeks and as votes were assigned the senator, who is a vocal voice for the LGBTI community, saw her fortunes turn around.
Just after 11:30am this morning the Senator tweeted, "Humbled and pleased to be able to continue making a difference as a WA Senator and part of the Labor team. Lot's of work to do!"
Pratt, who previously held the number one spot on the Labor party's senate ticket was shuffled down the voting order to make way for union heavy weight Joe Bullock to enter parliament. The switch was a controversial one in the Labor party given the two candidates differing political positions.
Also enjoying a win is the Palmer United Candidate Zheya 'Dio' Wang, who will be one of three Senators the new party will have in the parliament.
Senator Ludlum first entered the parliament in 2007, he was appointed to the Greens spokesperson on Nuclear issues and has also spoken widely about internet censorship.
The Sports Party, and their candidate Wayne Dropulich were not successful in gaining a seat. Early numbers had indicated that the fledgling party who only have polices about sport might have been in the running for a place in parliament.
The final tally for the six positions was;
David JOHNSTON – Liberal Party
Joe BULLOCK – Australian Labor Party
Michaelia CASH – Liberal Party
Linda REYNOLDS – Liberal Party
Zhenya WANG – Palmer United Party
Louise PRATT – Australian Labor Party
The Australian Electoral Commission's State Manager for Western Australia, Peter Kramer, said the Senate count had involved the keying-in of votes into a computerised system, and today an automated process was used to distribute preferences and determine the six elected candidates.
"As with all aspects of the count, the automated distribution of preferences undertaken today was open to scrutineers appointed by the candidates," Mr Kramer said.
"Approximately 96 per cent of voters cast their ballot above-the-line on the Senate ballot paper while 4 per cent voted below the line," he said.
OIP Staff