Shelley Argent: Why I love the rainbow flag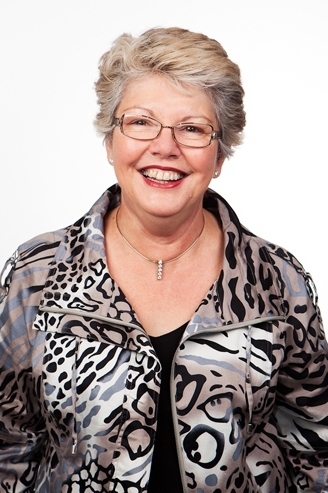 PFLAG's National spokesperson Shelley Argent has spoken up about her love of the rainbow flag.
"To me the rainbow flag is similar to the indigenous flag. Both are symbols and official recognition by the people, nationally and internationally recognised. They are not flags of hate, discrimination or oppression." Argent said.
The vocal marriage equality supporter from the Parents and Friends of Lesbians and Gays (PFLAG) made the comments after Senator Eric Abetz suggested that government department's should give equal time to the Marriage Alliance organisation.
Earlier today during Senate Estimates hearings the Tasmanian senator quizzed officials from the Department of Finance about the protocols for a rainbow flag appearing in their lobby.
Senator Abetz expressed his view that the flag was political in nature.
"If that is allowed, then one imagines that the Marriage Alliance banner should be flown equally," Senator Abetz said.
The Marriage Alliance is a group that advocates for marriage being limited to heterosexual couples and speaks out against transgender rights and the Safe Schools anti-bullying program.
The group caused controversy when they released a campaign featuring a woman with a rainbow noose around her neck, and launched a Father's Day campaign filled with dubious claims. They are best known for their 'iceberg' advertisement campaign which portrays same sex marriage as a dangerous iceberg set to sink society.
Argent said the rainbow flag was a unifying symbol that LGBTI people had great pride in, while the symbols of groups like the marriage alliance and others promoted discrimination and divisiveness.
Argent said people who feel threatened by the rainbow flag need to take a "good hard look at themselves."
Fellow activist Rodney Croome also released a statement responding to the senator's comments.
"The Rainbow Flag represents the long struggle of sexual and gender minorities for respect and equality," Croome said this afternoon.
"It should be flown from every official building in this country at least once a year as a reminder of how far Australia has come along the road to inclusion, and how far it has yet to go."
Croome, who is the spokesperson for the Tasmanian Gay and Lesbian Rights Group, said Senator Abetz comments would make a lot of Tasmanians wonder if the senator was there to represent their interests or just his own strange ideas.
OIP Staff