Should children be protected from twerking?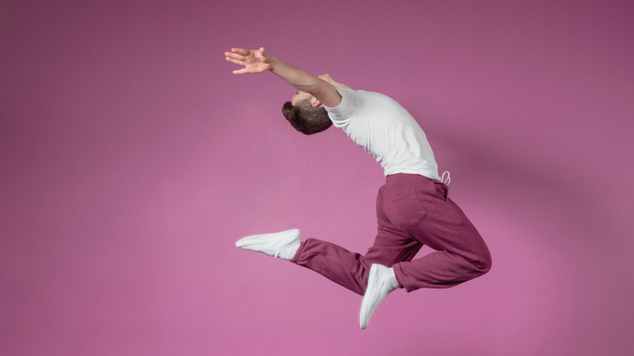 OPINION: Conservative blogger Bernard Gaynor has highlighted a video of a young boy dancing and twerking at a Pride festival, chastised the gay press for applauding the sexualisation of children and called for parents to protect their offspring from homosexuals.
"You can always be sure of one thing: if a very young boy starts dancing in a sexually-provocative way at a 'Gay Pride' event while surrounded by homosexuals, the gay media will love it." writes Mr Gaynor on his blog.
The video was filmed at Sao Paolo Pride in May but was only recently uploaded to YouTube. It was first highlighted by a extreme right wing parody site called Overworthy. The site posts stories if things that it suggests are 'worthy of being shoved in an oven'. The story was quickly covered by Christian and conservative websites.
OUTinPerth did not cover this story. The Star Observer did not cover this story. Gay News Network did not cover this story nor did samesame. As far as I can see, you can't find it on Q-News or Fuse's website either. So it's highly likely that no Australian gay media focussed on this video.
Mr Gaynor did find the story while he was reading international site Gay Star News and its also been covered on another British based site Pink News.
While Gay Star News does describe the boy as "twerking and having a great time" the focus of both articles is on the response from right wing commentators. Many of the comments on website relating to the article make extreme and offensive suggestions.
Mr Gaynor is also quick to jump on the band wagon suggesting that parents should keep their children away from homosexuals.
"Remember, this is the same community that is now claiming it will respect marriage. That's a lie. Furthermore, given the attitude of the gay press to this incident, I don't think any parents could be blamed for wanting to ensure that their children are kept away from homosexuals." Mr Gaynor wrote.
This is not a new position for Mr Gaynor whose views came to national attention when he was forced to resign from the Katter Party during the last federal election after he suggested that parents had a right to know the sexuality of their children's teachers.
Last year he told OUTinPerth that the world took a wrong turn when it allowed Henry VIII to divorce and formed the Church of England, and that if he ruled the world public displays of homosexual affection would be subject to fines.
While Mr Gaynor is quick to throw all LGBTI media into one basket. LGBTI press have questioned that appropriateness of the child's presence at the parade include  The Hugffington Post, where Jessica Johnson writes about the cultural context of dance and asks if parent's have a responsibility at Pride festivals and carnival style events.
But let's get right to the nitty gritty of this story. Does twerking make you gay? Can exposure to extreme dance moves influence your sexuality? Has Mr Gaynor seen Footloose?
Mr Gaynor is quick to paint all gay media as the same, and by reading his writings it's clear that he sees all LGBTIQ people as identical, through a very narrow biblical world view. Thankfully the LGBTIQ community does not see all Christians as being the one and the same.
Graeme Watson, image: Wavebreakmedia.