Simply Red, Natalie Imbuglia and Tina Arena for a Day on the Green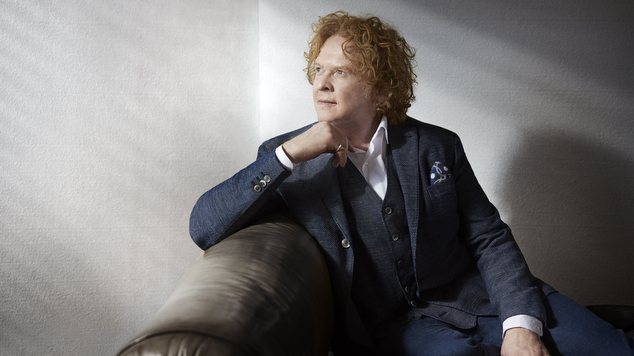 Simply Red, Natalie Imbruglia and Tina Arena are all on the line up for a Day on the Green in February 2016.
Thirty years after introducing a generation to the joys of soul music through their irrepressible, irresistible rendition of the Valentine Brothers' recession-themed classic 'Money's Too Tight (To Mention)', Simply Red are back with a world tour and a brand new album, 'Big Love'.
The Big Love Tour lands in Australia in February following a sold-out European arena tour. The first show will be 'A Day on the Green' in Kings Park on Tuesday February 9th 2016.
"I like an anniversary, and this is a big one," lead singer Mick Hucknall said. "30 years! It's incredible. What a great thing to celebrate!"
Natalie Imbruglia will be special guest. The pop singer's debut album, 1997's 'Left of the Middle', sold seven million copies worldwide and featured the single Torn, which hit No. 1 on multiple charts around the world, including the U.S. Billboard Top 40, and was certified platinum in the U.K. and her native Australia. With her latest album, 'Male', just out, her first since 'Come to Life' in 2009, Natalie is returning to live performance, also touring Europe and the UK with Simply Red.
The fabulous Tina Arena also will be a very special guest. Tina follows up her hugely successful platinum ARIA Top Ten album 'Reset' and tour with a new record 'Eleven' set for release in November, from which the lead track 'I Want To Love You' was released this week.
Following a tour Australia and New Zealand in October 2010, Simply Red finished its unbroken 25-year run with a farewell concert at London's O2 that December. Fast-forward to 2015, and buoyed by the hugely positive response to their excellent new album 'Big Love' has seen the band back on the road again.
The band are also about to release of 'Song Book', a four CD release with accompanying 36-page booklet celebrating 25 years of the band's music.
For the Australian tour, singer Mick Hucknall will be joined by long-serving bandmates Ian Kirkham (sax), Steve Lewinson (bass), Kenji Suzuki (guitar), Kevin Robinson (trumpet and flute) and Dave Clayton (keyboards), plus new drummer Roman Roth.
Tickets will go on sale at midday on Monday September 14 for the show at Kings Park on Tuesday February 9th, 2016.
OIP Staff, image: Lorenzo Agius