Sister Sledge vow to keep on performing after Joni Sledge passes away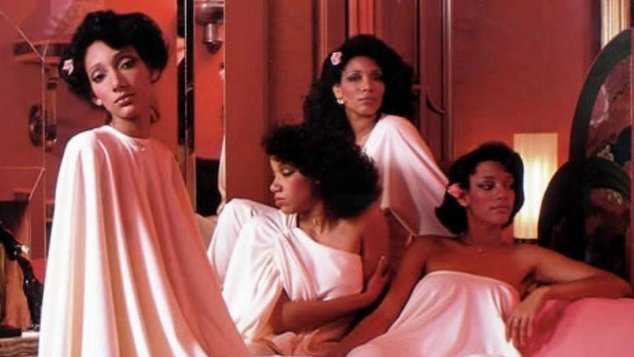 The remaining members of 70's disco group Sister Sledge have vowed to keep on performing following the death of sister Joni Sledge.
Joni, a founding member of the band, was found dead aged 60 at her home in Phoenix, Arizona. The group's publicist said the singer's death came as a shock to the family as she had not been ill.
"Yesterday, numbness fell upon our family. We are saddened to inform you that our dear sister, mother, aunt, niece and cousin, Joni passed away yesterday. Please pray for us as we weep for this loss. We do know that she is now eternally with Our Lord," the band said Saturday in a statement posted on their website and Facebook page.
The band has confirmed that they will still be proceeding with their upcoming concert schedule, including an upcoming date in Scotland.
In a second statement that band said sisters Debbie, Kim and the Sledge family expressed their deepest gratitude to all who have extended their love and support during this difficult and challenging time of mourning, in the wake of the passing of their beloved sister Joni Sledge.
"Joni was a beautiful person, phenomenal artist and producer, a brilliant business woman and a powerhouse! One of her greatest loves and joys was performing live with her family. In the spirit of Joni's powerful strength of character, zest for life and spreading joy through music, we are committed to continuing her legacy.
"Therefore, in this new 2017 concert season, and in the true Sister Sledge family tradition, we will embrace and celebrate Joni, dedicating every concert in honor of her remarkable and beautiful life. WE ARE SISTERS. We are one… We are Flo's daughters. We are Family! WE ARE WAMOWS!"
The band formed in 1971 comprising sisters Joni, Debbie, Kathy and Kim. Their big break-through came in 1979 at the height of the disco era when they released the album We Are Family.
Written and produced by Nile Rogers and Bernard Edwards from the band Chic, the album contained the hits We Are Family, He's the Greatest Dancer, Lost in Music and Thinking of You. 
We Are Family became an anthem for the LGBTI community, although it was originally a song just highlighting that the four band members were related.
The bands successful run continued into the 1980's, their final major chart appearance was in 1985 with the track Frankie. 
Kathy Sledge left the group in 1989, and had a mildly successful solo career. The group continued on as a trio. 
OIP Staff