Call me $he Goddess: Meet California band Soto Voce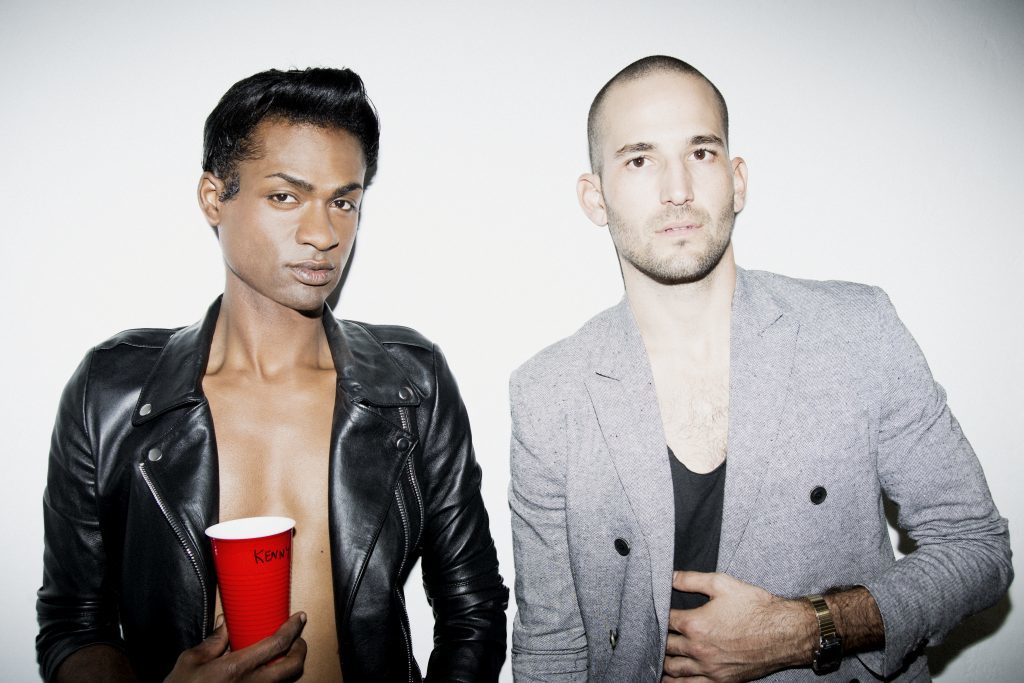 California based electronic duo Soto Voce is the combination of musicians Miguel De Vivo and Kenny Soto. The enigmatic team tend to avoid social media, but their debut video 'Better' has still managed to accumulate over 20,000 views on YouTube in a few weeks. One half of Soto Voce, Kenny Soto, tells us about her experience as a trans woman in the music industry and communing with the spirit of Prince.
'Better' explores Soto's experience growing up in Oakland, California and her struggle for self-acceptance and to acknowledge her identity. Growing up, Soto found solace and self in making music. Now, Soto says her identity rules her work and vision.
"I'd love to create my own personal pronouns. For example I'd like mine to be shit like, "$he Goddess", maybe "Miss C*nt Face", or simply "King Bitch" a la my favourite MC the Ill Na Na herself Foxy Brown. But those are all nouns. Been a long time since English class."
Soto is making new fans across the world as 'Better' gathers more traction, but she says she has had to work had to get a start in the male dominated industry.

"Feminine is deemed as weak, and femininity like mine as weird. However, in an ever-evolving time where truth and fallacies often coincide and confuse – combined with pop culture's need to expand and shock – it was inevitable to me that the mass appetite was craving for a creature such as myself and in time I would be a precious commodity."
Now ready to sate that hunger, Soto says they have almost completed their first LP. Soto says the duo are just holding out for a star cameo.
"I have been speaking with the recently departed spirits of Prince and Michael Jackson and they are seriously considering doing a new song with Miguel and myself. Nothing has been finalised but it's definitely in the works."
Expectedly pleased to be returning to the studio, Soto tells us shooting the accompanying video for 'Better' was a gruelling trial in the desert.
"They called me a diva for most of it, but honestly I don't see Mariah Carey redoing my scenes anytime soon…"
Soto Voce's debut single 'Better' is out now. Watch the video below.
Leigh Hill