Speaker at 'Let Women Speak' event quotes Hitler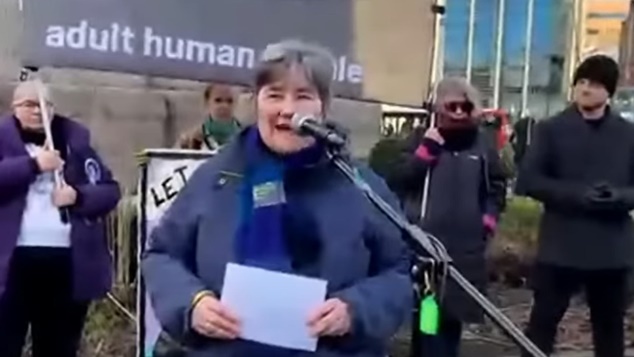 A speaker at a 'Let Women Speak' event in the United Kingdom has quoted Nazi leader Adolf Hitler in a speech against transgender rights.
The event held in Newcastle last weekend was organised by activist Kellie-Jay Keen, who also appears online under the moniker Posie Parker. Keen has held her events across the United Kingdom and throughout America. They have often been the sites confrontations between supporters and protestors.
The event began with Keen saying she does not recognise transgender people or non-binary people, before opening up the floor for anyone to speak. In front of a small crowd, speakers spoke about their views on transgender rights. While police stood between them and a contingent of protestors who were kept at a distance.
One of the first speakers to take to the microphone shared her view that support for transgender rights was created by a form of mass hypnotism.  She has since been identified as Lisa Morgan, the Chair of the UK Guild of Hypnosis Practitioners.
"Language is the thing" Morgan said at the beginning of her speech before sharing that she was a hypnosis practitioner with thirty years' experience.
"I've been doing hypnosis for thirty years, helping people hypnotise others and I know about language.
"And this", Morgan said, gesturing towards the assembled protesters supporting transgender rights, "Is based on something we call 'The Big Lie'".
"Do you know 'The Big Lie'?" Morgan asked the crowd, "The big lie was first described by Adolph Hitler in Mein Kampf."
" The big lie. It's such a big lie that ordinary people like us think, 'Well, that can't be a lie, because I would never tell such a big lie as that.' We only lie in small ways.
"The big lie, well there is one big lie going on and it was begun by men in the early part of the 20th century. It began when they had an erotic fantasy and they decided they were going to sell us the big lie – and what was the big lie? The Big Lie is trans women are women, but they are not, are they? They are men, and we know that."
Morgan went on to say that trans activists were using hypnotic techniques by constantly repeating catch phrases.
"The more you hear that 'trans women are women' the more a shadow of that big lie is in your head." Morgan said, before going to claim every time a transgender person was addressed using their pronouns people were creating affirmations that adjusted their thought processes.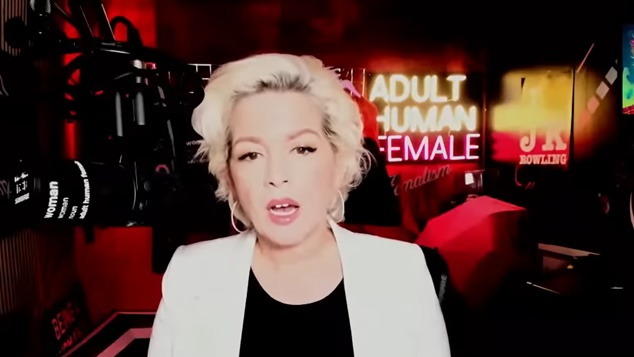 MP calls for Kellie-Jay Keen to be banned from Australia
The reference to the Nazi leader is one of several incidents related to Kellie-Jay Keen that were highlighted this week by Greens MP Stephen Bates. Bates has called on Immigration Minister Andrew Giles to revoke the visa granted to the controversial speaker for her Australian tour.
Keen is hoping to bring her tour to Australia and New Zealand later this year and has announced dates throughout March.
"We are coming to Australia and New Zealand." the activist announced on social media, outlining that she'll be in Sydney on 11th March, before appearing in Brisbane the following day and then heading west to Perth for an appearance on 14th March.
She'll then travel to Adelaide for an appearance on 16th March, and then will follow up with an appearance in Melbourne on 18th of March, Hobart on 21st March, and finally a Canberra appearance on 23rd March. Keen will then head to New Zealand for appearance in Auckland and Christchurch.
---
Do you need some support?
If you are struggling with anxiety or depression, support and counselling are available from:
QLife: 1800 184 527 / qlife.org.au (Webchat 3pm – midnight)
QLife are a counselling and referral service for LGBTQIA+ people.
DISCHARGED: [email protected] / discharged.org.au
Discharged is a trans-led support service with peer support groups for trans and gender diverse folks.
Lifeline: 13 11 14 / lifeline.org.au
Beyondblue: 1300 22 4636 / www.beyondblue.org.au
---

You can support our work by subscribing to our Patreon
or contributing to our GoFundMe campaign.