Star Trek's Mr Sulu is gay, but not everyone's happy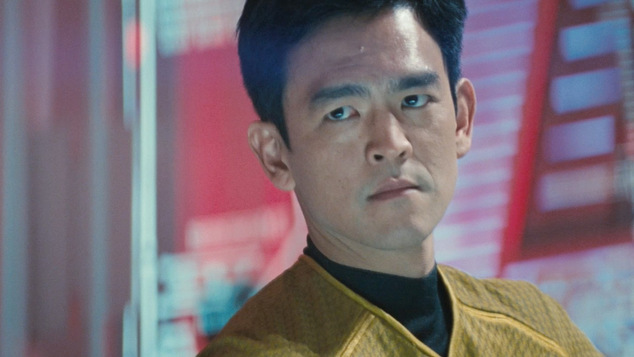 Actor John Cho has revealed that his character Mr Sulu is gay and has a scene with his husband and child in the new Star Trek film.
Cho was in Australia this week doing promotions for 'Star Trek: Beyond and told the Herald Sun that the new film has a scene which makes it clear that Mr Sulu has a same-sex partner.
No big deal is made in the film of Mr Sulu being gay because hopefully by the 24th century it really won't matter.

"I liked the approach, which was not to make a big thing out it, which is where I hope we are going as a species, to not politicise one's personal orientations," Cho told the Herald Sun.
The film is the third in JJ Abrams reboot of the franchise and producers have said the decision to make Mr Sulu gay is a nod to actor George Takei who played the character in the original '60s series, the animated series, six subsequent films and an episode of the TV series 'Star Trek: Voyager'.
Takei himself came out in 2005 and has become an internet star with over 9 million people following him on Facebook.
Long campaign for LGBT inclusion
There have been calls to have a prominent gay character in Star Trek for a long time. Back in 1991 Star Trek creator Gene Roddenberry told 'The Humanist' magazine that there would be a gay character in the fifth series of 'Star Trek: The Next Generation'.
Following Roddenberry's announcement actor Leonard Nimoy, who played Mr Spock, also voiced support for the inclusion of an LGBT character in the show.
Roddenberry died shorty after giving the interview and the gay character never appeared in 'Star Trek – The Next Generation' or the three TV series that followed.
In 1997 it was revealed that a new character would be joining the show 'Star Trek – Voyager'. Producers suggested that Jeri Ryan's borg character 'Seven of Nine' might be gay following a massive letter writing campaign. The higher-ups at the TV network ruled it out, and 'Seven' remained heterosexual throughout her time on the show.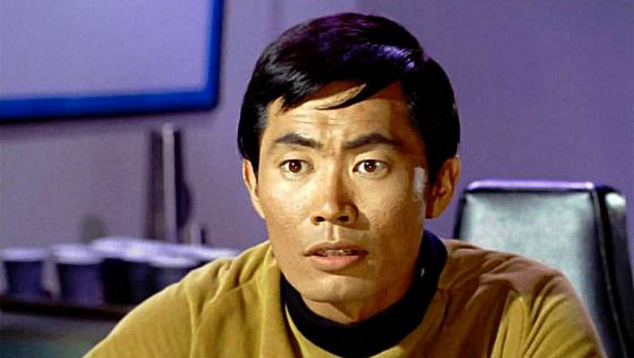 Actor George Takei disappointed 
Actor George Takei however has said he is disappointed that the character of Mr Sulu is now gay. Takei said he'd have preferred it if a new LGBT character had been introduced into the story.
"I'm delighted that there's a gay character. Unfortunately, it's a twisting of Gene's creation, to which he put in so much thought. I think it's really unfortunate." Takei told The Hollywood Reporter.
Takei has revealed that when he found out the new film was going to honour him by making the character he played gay, he begged them to reconsider.
Actor Simon Pegg, who write the screenplay to the new film, and plays engineer Montgomery Scott is the rebooted films, said he respectively disagreed with Takei.
"He's right, it is unfortunate, it's unfortunate that the screen version of the most inclusive, tolerant universe in science fiction hasn't featured an LGBT character until now.
"We could have introduced a new gay character, but he or she would have been primarily defined by their sexuality, seen as the 'gay character', rather than simply for who they are, and isn't that tokenism?" Simon Pegg told The Hollywood reporter.
Actor Zachary Quinto, who plays Mr Spock in the rebooted franchise, told Pedestrian TV that he's disappointed that Takei is disappointed, but he understood why the actor had voiced his opinion.
"I get it. He [Takei] has had his own personal journey and has his own personal relationship with this character but, you know, as we established in the first 'Star Trek' film in 2009, we've created an alternate universe, and my hope is that eventually George can be strengthened by the enormously positive response from especially young people who are heartened by and inspired by this really tasteful and beautiful portrayal of something that I think is gaining acceptance and inclusion in our societies across the world, and should be." Quinto said.
'Star Trek – Beyond' is in cinemas Thursday July 20th. 
OIP Staff