Strike a Pose! 25 Years Since Vogue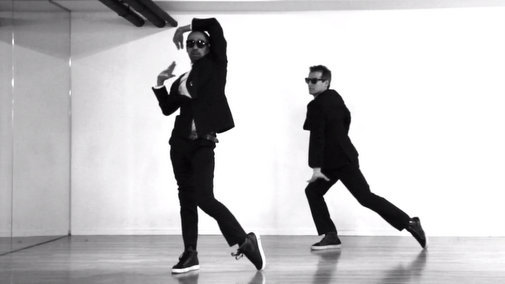 It's hard to believe but Madonna's iconic track 'Vogue' has just celebrated it's 25th anniversary.
To mark the occasion dancers Jose and Salim 'Slam' Gauwloos who appeared in the clip joined Madonna on her Blonde Ambition tour have released a new video.
Even though their now in their 40's these guys have still got the moves!
Celebrating Vogue Video's 25th Anniversary with Jose & Slam from Salim Gauwloos on Vimeo.
The original video clip was filmed three weeks before Madonna headed off on her 1990 world tour.
The video was directed by David Fincher who had previously created Madonna's 'Express Yourself' clip and almost all of Paula Abdul's videos. Fincher went on to be a major film director creating 'Fight Club', 'Panic Room', 'Seven' and 'Gone Girl' and many other feature films.