Study shows there are more LGBTIQA+ characters on television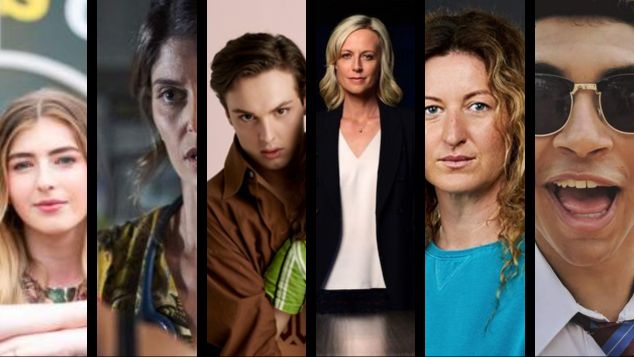 A new study has shown that diversity in Australian television productions is improving but it's still a long way from reflecting reality.
Screen Australia has released new research into diversity on Australian screens, titled Seeing Ourselves 2: Diversity, Equity and Inclusion in Australian TV Drama.
A follow up to the landmark 2016 study, Seeing Ourselves 2 examines the diversity of main characters in 361 scripted Australian TV and online dramas broadcast between 2016 and 2021, how this compares to the Australian population, and what has changed since the previous Seeing Ourselves report.
The report shows that there have been increases in the levels of diversity since 2016 including higher representation for First Nations people (7.2% from 4.8%), disabled people (6.6% from 3.6%), LGBTIQ+ people (7.4% from 4.5%), and non-European people (16% from 6.9%). The new study covered 3,072 characters, by comparison the 2016 study covered ,961 characters in the 2016 report.
However, a number of Australia's communities remain under-represented on-screen compared to population benchmarks and in particular disability representation remains critically low.
Minister for the Arts, Tony Burke said it was important that Australian screen content reflected the Australian population.
"Australian drama on screen is compelling and powerful. It's a cornerstone of how Australians see themselves, learn about each other and how the world comes to know us. It shouldn't be too much to ask that when you watch Australian screen, it looks like modern Australia."
Screen Australia's CEO, Graeme Mason said while there had been improvements, it had been slow progress and there was still a lot of room for improvement.  
"It's vital that Australian screen stories authentically reflect the diversity of our nation, and we know that the screen industry is becoming more aware of the cultural and commercial value of creating diverse content. It's great to see improvements since 2016, however these results show that the overall pace of progress is slow and there is a long way to go to reach genuine representation of Australia's diverse communities on screen."
"Authenticity and inclusivity are a core consideration in all of our work at Screen Australia, and are why we invested in this new Seeing Ourselves report. This research serves to shine a light on the current landscape, and we hope it will inform, educate and influence decision-making across the whole sector.
"We know more action is needed to bring about transformative change and collaboration will be essential. We look forward to working with the sector to achieve greater representation in the Australian screen industry." Mason said.
When it came to LGBTIQA+ representation 7.4% of characters were obviously queer on screen, by comparison in 2016 it was just 4.5% of characters. The level of representation is still below the 11% of LGBTIQA+ people in the wider population. The report found that 69% of programs did not feature any LGBTIQ+ characters, a slight improvement from 73% in 2016.
One of the reasons for the increase in queer characters is the study this time round also took in the growing number of streaming services that have arrived in Australia in recent years.
The report also found that while over all the representation of diversity is improving, there is a lack of depiction of intersectionality. While a program may score well for depicting one group of underrepresented Australians, it would usually not include other minority groups, or characters who fitted into multiple minority groups.
While there were more shows with LGBTIQA+ characters, it was a rare occurrence for there to be more than one queer character at a time. On Australian screens LGBTIQA+ people tend not to know any other LGBTIQA+ people.
Almost seven in ten titles have no LGBTIQ+ main characters, and almost half of the titles that feature LGBTIQ+ main characters feature just one. More than one in two LGBTIQ+ main characters are women. There is a higher rate of LGBTIQ+ representation among main characters who are non‑European than among other cultural backgrounds and there is a higher rate of disability representation among LGBTIQ+ characters than among other groups.
There were 18 trans and/or gender diverse main characters in TV drama between 2016 and 2021 (0.6% of characters), including five trans men, eight trans women and five non‑binary characters. The study was unable to show how this compares to the Australian population because questions about gender identity have not been included in the official census.
Nearly all trans or gender diverse main characters are played by actors who publicly identify as trans or gender diverse.
OIP Staff
---

You can support our work by subscribing to our Patreon
or contributing to our GoFundMe campaign.