Supanova: Kristin Bauer Van Straten talks True Blood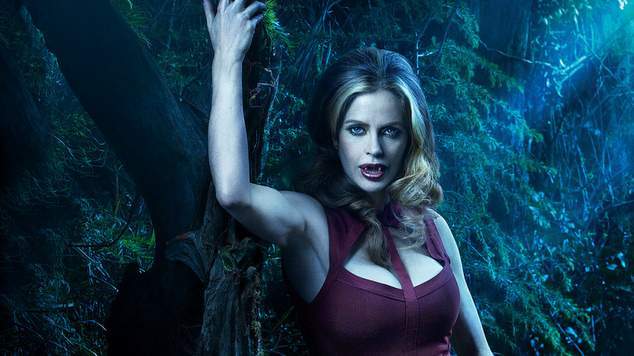 Supanova Pop Culture Expo is bringing the stars of page and screen to Perth this weekend for 3 days of meet and greets, merchandise and madness. Australia's answer to Comic-con features the worlds of science fiction, animation, fantasy and more in an ultimate weekend of contemporary pop culture.
Kristin Bauer van Straten, known for her roles as the vampire Pamela Swynford de Beaufort ('True Blood'), Disney's notorious sorceress Maleficent ('Once Upon A Time') and Jerry's unforgettable girlfriend with extraordinarily large hands ('Seinfeld') spoke to OUTinPerth about meeting her fans and playing her part in popular canon.
Bauer van Straten has attended a number of conventions like Supanova in her native USA, having featured guest roles in cult classics such as 'Star Trek: Enterprise' and 'Lois and Clark: The Adventures of Superman' and is grateful for how positive the response from fans can be.
"It's interesting, I get to hear from the fans directly what their favourite Pam lines are or how they enjoyed the last season of 'Once Upon A Time'. Otherwise, I'd have no connections to knowing if all that work I did even landed."
'True Blood' in particular rallied a dedicated fanbase, spawning hashtaggable nicknames for the fandom as 'Truebies' and 'Fangbangers'. Kristin's prominent role as Pam on 'True Blood' was particularly close to her heart.
"It was kind of heartbreaking. I felt extremely lucky to have that level of heartbreak, because you only feel that when something you love goes away. I really loved it and the people and felt so fortunate that I got to be with them for 7 years! We had too much fun."
Spanning almost two decades, Bauer van Straten's career has seen her feature in both comedic and dramatic roles. Kristin has worked with TV legends Alan Ball ('Six Feet Under', 'True Blood') and Larry David ('Seinfeld', 'Curb Your Enthusiasm') enjoys the perks of both silliness and serious drama.
"Seinfeld stood out. Star Trek, of course, stood out. I'm a fan of both. I didn't realise when I did either of them that those guest spots would sustain themselves… It's nice to hear that Man-Hands is still entertaining people."
"A sitcom feels really nice, the hours are short, especially on a huge hit (like 'Seinfeld') and people are very relaxed. The hours are lovely and the network isn't breating down our necks and it's a very different feel from other shows. We had a very relaxed atmosphere on 'True Blood' as well, it's just a different schedule."
"When I was doing sitcoms, I was desperate for people to allow me to do dramas, but now that I've been doing drama for so long, I'd love to be able to do sitcoms again. Both would be the dream!"
Catch Kristin Bauer van Straten at Supanova this weekend at the Perth Convention and Exhibition Centre, June 26-28. For tickets and further information, visit Supanova.com.au
Leigh Hill