Surrogacy review recommends access for gay male couples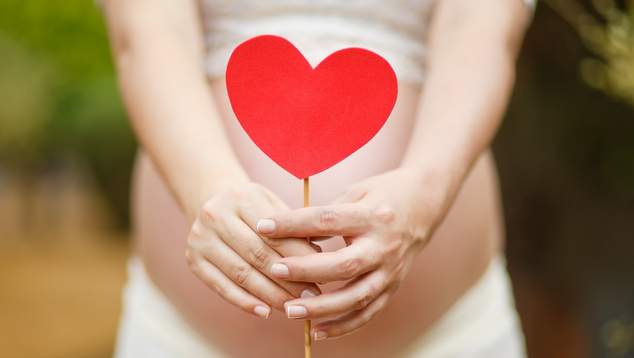 The Western Australian government has released a long awaited review that looks into the state's reproductive technology laws.
The review conducted by Associate Professor Sonia Allen makes 122 recommendations on how the state's laws governing assisted reproductive technology (ART) and surrogacy.
It's been 25 years since the laws were introduced, and the report argues that a wide range of changes need to be implemented to keep up with changes in technology and societal attitudes.
Among the recommendations is a call for altruistic surrogacy to be made available to gay male couples and single men. Currently only married couples and women can engage in a surrogacy agreement. The restriction sees many same sex couples look overseas to paid surrogacy options to be able to start a family.
The report found that Western Australia's current laws discriminate against gay couples and single men, with Commonwealth law clearly saying no such discrimination should exist.
The Western Australian government has already introduced legislation to change the laws, but it has stalled in the Legislative Council.
When the debate over changing the laws commenced earlier this year the opposition's lead speaker Nick Goiran delivered a filibuster speech that dragged on for hours. Goiran had accused the government of hiding the Sonia Allen review and argued it was unfair to ask members to vote on the issue without seeing the full report.
The report also highlights that the current laws limit the ability of many people with a genuine need to access reproductive technology.
One example Professor Allen highlights is that in able to access services a person must prove that they are infertile. If a 15 year old girl being treated for cancer needed to undergo a hysterectomy – she would not be permitted to freeze her eggs for later use with a surrogate, because she could not be ruled as infertile.
"The law really needs to be clarified or amended so that it is clear, so that a girl in that example could freeze her eggs with the intention of one day maybe entering into a surrogacy arrangement where she could use those eggs to create a family." Professor Allen said.
The report also recommends changes to the donor register so that people born via use of an egg or sperm donor can find out who their biological parent is. Currently people conceived via ART after 2004 can access information when they turn 16. The review recommends this should also be open to people born earlier, and it should be streamlined to be more effective.
Health Minister Roger Cook said the government would give careful consideration to all the recommendations in the report.
Prior to the report being released the Australian Christian Lobby voiced its opposition to the bill current before the Legislative Council.
The group's Western Australia director, former Liberal MP Peter Abetz, said the proposal that single men needed to be given access to surrogacy in the name of equality was a misnomer. Abetz said that since no single women have applied for a surrogacy agreement within the last decade, it was not needed by either men or women.
"According to Labor, this legislation is being amended to create equality within the existing law which gives single women access to surrogacy – however, no single woman has applied for access in 10 years,"  Abetz said.
The Australian Christian Lobby claims that there is evidence to show that children fare better when raised by a married couple who are of opposite genders.
It's a claim that the organisation often made during the debate surrounding the marriage postal survey and LGBTI advocates have regularly highlighted studies showing that the children of LGBTI people are no worse off than those children with heterosexual parents.
It has been scientifically proven that children fare better in all measures when raised by their biological parents in a committed relationship."
"For the sake of our kids, it would make more sense to remove the ability for any single person to apply for surrogacy than to extend it to single men."
"Surrogacy for single people fundamentally allows adults to trade in human life and treats children as an accessory," Abetz said.
The Australian Christian Lobby said the government should bring in laws which ban Western Australians from accessing overseas surrogacy services. The group would also like to see a requirement that all people wanting to access surrogacy in Western Australia undergo a criminal background check.
OIP Staff
---