Tackling HIV in Thailand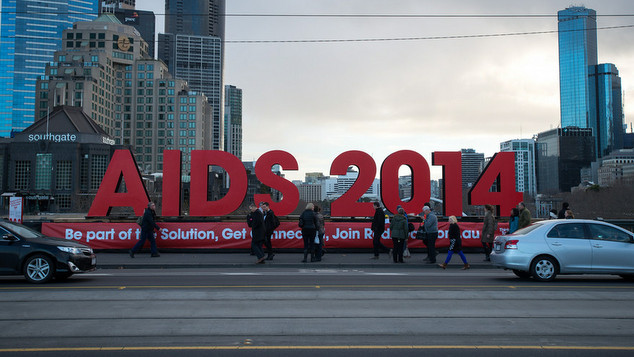 The growing number of new HIV transmissions amongst younger people in Thailand was highlighted at the 2014 World AIDS conference last month.
A survey of young gay men and transgender women in Bangkok revealed a  growing level of HIV contraction in people when they are aged 18-21.
The report also highlights a high prevalence of people not using condoms consistently which correlates with an increased risk of obtaining the virus.
The cohort study has been following a group of nearly 500 participants who enrolled in the study between 2006-2010.
Tarika Pattanasin of the Thai Ministry of Public Health told the 20th International AIDS Conference in Melbourne last month that a previous analysis of the Bangkok MSM Cohort Study had revealed that HIV incidence in young gay men and transgender women aged 18-21 was 8.8% a year, compared with 3.7% a year in MSM aged over 30.
A closer analysis of participants who were aged 18-24 at the time of their enrollment in the study has shown that 9% of participants who reported that they used condoms some of the time had HIV within three to five years, while 2% of those who reported always using condoms had HIV.
To be part of the study the participants has to live in Bangkok, having oral or anal sex with a man in the last six month and be available for testing three times a year. Participants also answered behavioral questionnaires.
The study revealed that 47% of the participants lived at home with their family, while 44% lived alone or with flatmates. Only 10% of participants lived with a partner.
Only 40% of participants said they had used condoms 100% of the time in the four months between their clinic visits. Twenty four percent reported that they had paid for sex in the last four months, 28% had engaged in casual sex in a sauna while 33% of participants had engaged in casual sex in their home.
As the study tracked participants over several years it has been able to show that nearly half of the participants who reported not using condoms regularly acquired HIV within 5 years of becoming sexually active.
At the conference Luiz Lordes from UNAIDS highlighted that young men coming out today are facing a higher incidence if HIV in the community than was encountered 20 years ago.
While Thailand's 'Suck, F***, Test, Repeat' campaign has received widespread praise for it's forthright approach to tackling HIV, the campaign has also been criticised for not overtly promoting condom use.
Dr Sarika said a campaign to encourage people not to engage in paid sex was being considered for Thailand, and that PrEP treatments might also be very effective with this population.
OIP Staff, Image: International AIDS Society/Steve Forrest