Take That will tour Australia in November
'90 boy band Take That will tour Australia this December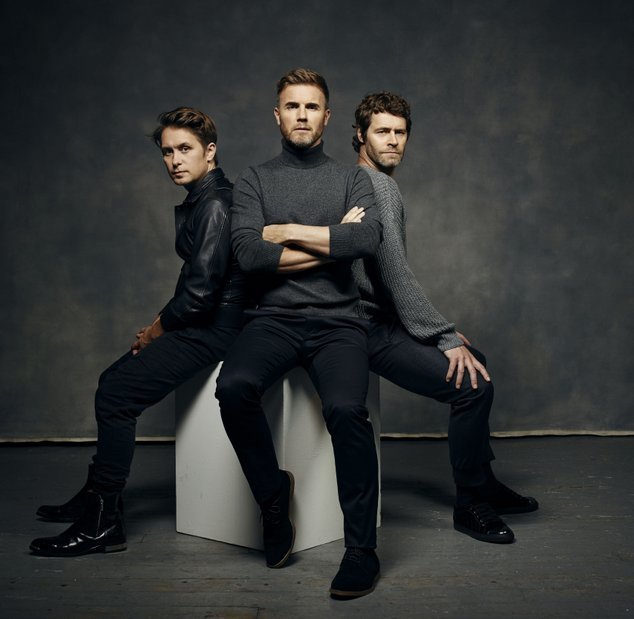 Take That Live 2017 will see Take That performing their greatest hits as well as new music from their recently re- leased album, Wonderland.
The tour's first stop will be the Perth Area on Sunday November 11th. It's 22 years since the band's last, and only, Australian tour. They played the Perth Entertainment Centre on October 4th 1995.
The band have had a long a successful career, releasing eight albums and a string of hit singles. Take That topped the charts in the 1990's but also made a successful comeback in 2006.
Gary Barlow, Howard Donald and Mark Owen will be heading to the Southern Hemisphere in November for a set of spectacular live shows which will feature all of the band's biggest and best hits from the past three decades.
The show promises to be a trip down memory lane for many of their fans, the band will perform some of their most memorable hits including Never Forget, Pray, Back For Good, Relight My Fire, Patience, Greatest Day, The Flood and These Days.
Take That commented "We're thrilled to be coming back to Australia and New Zealand, and can't wait to perform all the songs our audience know and love."
The band has had a changing line-up over the years. Originally a five piece, the band is currently composed of three of the original members.
Take That released their first single Do What U Like in 1990. The song came with an attention grabbing video that saw the band getting naked and smearing jelly over each other. The video got them noticed, but the song wasn't a hit. Their two follow up records got some chart attention, but the bands early days weren't filled with success.
Their break through hit came with as cover of Tavares 1975 hit It Only Takes a Minute.
They followed this up with I Found Heaven and the ballad A Million Love Songs. Further success came with their re-recording of the Barry Manilow tune Could it be Magic.
The band's second album Everything Changes featured a massive six singles including Pray, Babe, Why Can't I Wake Up With You, Love Aint Here Anymore, Everything Changes and their rendition of Dan Harman's disco thumper Relight My Fire. 
The band had their biggest hit in 1995 when they released Back for Good. It was a number one hit in over 30 countries.
Fans were shocked when at the height of their success it was announced that Robbie Williams was leaving the band. It would later be revealed that Williams had been given an ultimatum over his drug use, and had chosen to quit the band.
The band continued on as a foursome, completing their world tour. In February 1996 they announced they were splitting up. Their greatest hits package was released and a they scored another hit with their cover of The Bee Gees How Deep is Your Love.
Williams launched a successful career and some other members of the band also found solo success. Songwriter Gary Barlow has released four solo records, while Mark Owen also released four solo albums and found success in reality TV winning the second season of the UK's Celebrity Big Brother. 
Howard Donald has served time as a judge of a German talent show about dancing. and Howard Donald took to the stage pursuing an acting career.
The band reformed in 2006 with all of the members except Williams. Their comeback album Beautiful World went straight to the top of the English charts. This was followed up by another successful record The Circus.
In 2010 Gary Barlow and Robbie Williams 'buried the hatchet' and teamed up for a song for Barlow's solo album. Williams then rejoined the band for their album Progress.
When the band reconvened to record their next album Robbie Williams decided to return to his solo career, his second departure from the band was amicable and the band said he was welcome to return at any time. Soon after it was announced that Jason Orange would also be leaving.
Now a trio the band released III in 2014 and continued to perform sell out shows around the world. In 2016 they released their most recent record Wonderland.
TAKE THAT LIVE 2017 TOUR DATES

Saturday, 11 November 2017 – Perth Arena
Monday, 13 November 2017 – Adelaide Entertainment Centre
Wednesday, 15 November 2017 – Rod Laver Arena, Melbourne
Friday, 17th November 2017 – Qudos Bank Arena, Sydney
Saturday, 18th November 2017- Brisbane Entertainment Centre
Sunday, 19th November 2017 – Newcastle Entertainment Centre
TICKETING INFORMATION
Telstra Thanks is bringing an exciting pre-sale exclusively for Telstra customers from 3pm Monday 10th April 2017. Head to www.telstra.com/takethat for more details on how to purchase.
Tickets will be available to the general public at www.ticketek.com.au from 9am Thursday 13th April 2017.