Teacher loses his job after employer finds out he is gay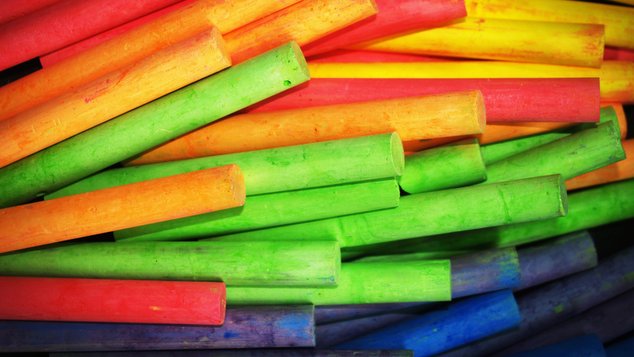 After working as a high school teacher for three years Craig Campbell decided to switch to working as a relief teacher, aside from continuing on at the school he was part of the staff at, he also began teaching at a school that was close to his heart.
It was the school he'd attended for most of his education. He went to primary school there, did much of his primary education within its walls and completed his high school learning there too. He was excited to become a teacher there too.
The school was a big part of his life, he had also worshipped at the Baptist church associated with the school.
He soon faced a challenge however. He was in a same-sex relationship and it was becoming hard to keep his boyfriend a secret from other people associated with the school.
"We went to my aunt's wedding, and there were three kids from my school in the back of the room." Craig shares. "It got to this point where I was like, 'I can't hide this anymore.'"     
Craig says he found it challenging to be a teacher who is supposed to instill values like honesty into students, while also being required to lie and cover up his own identity.
He remembered how difficult it was being gay when he was a student at the school, and didn't want to continue being part of the culture that allowed discrimination.
"I could see there were a number of kids who were struggling with it as well, and I'm sure their experience is just like it was for me."
Taking a proactive step the young teacher decided to tell his department head about his relationship.  
"I told them I was in a relationship, and obviously this is something that I believe is fine from both a moral and a theological standpoint." Craig said.
While one school was fine with his declaration, the other delivered a muddled response. The school which Craig had spent most of his life in couldn't tell him if he'd be able to continue teaching or not.  
"None of them were sure of what the policy would be." Craig said. Sharing that he spoke to a number of people within the school's leadership team including his department head and the chair of the school's board.
While he was fully aware that his declaration might not be compatible with the school's beliefs, he wanted to be prepared for the potential search for new employment.
While he didn't get a clear answer from anyone, he soon heard from his colleagues that he'd been removed from the list of approved relief teachers for the school.
Later the principal told Craig that there had been a breakdown in communication and he should have been told he was not being given any future work, and he should have certainly been told before the information was given to his colleagues.
Craig's situation is one that LGBTI rights advocates argue should not be able to occur in 2017. While some states have employment protections for people in anti-discrimination laws, other states like Western Australia do not.
During the marriage postal survey the Catholic Church was one group who defended its right to fire any staff who enter into a same-sex wedding, even though it's a civil wedding and not within the confines of the church.
The Archbishop of Melbourne Dennis Hart said if any of the church's 180,000 employees were found to be in defiance of the church's teachings they would be dealt with "very seriously".
"I would be very emphatic that our schools, our parishes exist to teach a Catholic view of marriage" he said. "Any words or actions which work contrary to that would be viewed very seriously." Archbishop Hart told Fairfax Media.
Perth's Catholic Archbishop Timothy Costelloe, who heads the Bishops Commission for Catholic Education has said LGBTI couples who get married would be "undermining" the school's values.
Concern about the exemptions that exist in Western Australia were highlighted long before the postal survey got underway this year.
In the lead up to WA's state election OUTinPerth held a community forum which was attended by representatives from Labor, the Liberals and The Greens.
Concern was raised about a case in Mandurah where a school had threatened to expel a primary school student because he father in a same sex relationship.
At the forum Maylands MLA Lisa Baker said it was an area that her party did not have a policy on, but she was ready to fight the issue.

"Speaking personally, I will fight religious exemptions in schools to the end. I don't think it's okay in any universe for this exemption." Baker said.  
"The Labor Party don't have a policy on this yet, we've been a bit busy with expunging [historical convictions for gay & bisexual men] and a few other things.
"You know what our policies are around Safe Schools, expunging, employment and legislative filtering to make sure indirect discrimination doesn't flow out of legislation… but that is how I would deal with this issue, review policies to make sure that discrimination is not directly or indirectly impacting on LGBTI communities."
While the government has delivered its apology over historical convictions and introduced legislation to expunge unfair criminal records for gay men, the issue of religious discrimination was not raised at its biennial conference which was held in August.
Earlier this month LGBTI rights advocates renewed their calls for the government to review the state's anti-discrimination laws as they relate to employment by religious organisations.
A spokesperson for Attorney General John Quigley has told The West Australian that the issue is being looked into and could be considered by cabinet in the future.
Graeme Watson
---

Love OUTinPerth Campaign
Help support the publication of OUTinPerth by contributing to our
GoFundMe campaign.