Thailand elects first transgender MP to federal parliament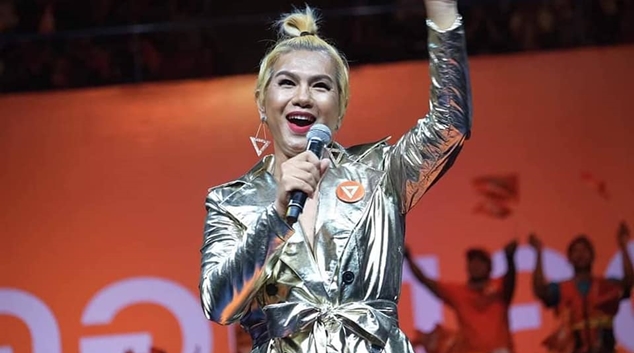 Thailand have elected their first transgender Member of Parliament over the weekend, with voters taking to the polls at the nation's first election since a military coup took down the government in 2014.
The Future Forward Party's Tanwarin Sukkhapisit is a transgender filmmaker who also identifies as bisexual. Speaking to media ahead of the election, Sukkhapisit said she wanted to be a voice for Thailand's LGBTIQ+ community.
"I want to be a person who represents the minority people in Thailand because for me – LGBT people – we have not the right to marry in a same-sex marriage. Legally, by law, we cannot adopt children.
Sukkhapisit reasserted her aspirations for marriage equality in Thailand to the Bangkok Post.
"We hope to amend [section 1448 of the Civil and Commercial Code] to say any two persons can be married," Sukkhapisit said.
"If this can be fixed, it would remove a barrier and open doors to many other things."
Fellow transgender candidate Pauline Ngarmpring of the Machachon Party also ran in this year's election, aiming for the seat of Prime Minister. Under Thailand's current political model, the lower house is elected by the people, the upper house by the military and the Prime Minister by both houses of Parliament.
"I know having my candidacy is a symbolic gesture," Ngarmpring said, "I know I will not be Prime Minister now."
"But we hope we will get some seats and represent LGBT people in the country. And perhaps next time, even a transgender woman will have a chance."
Sukkhapisit's victory comes ahead of International Transgender Day of Visibility, marked around the world on March 31st.
OIP Staff
Image:- Facebook
---