The Gilbert and Sullivan Society declare it's time for 'Yeoman of the Guard'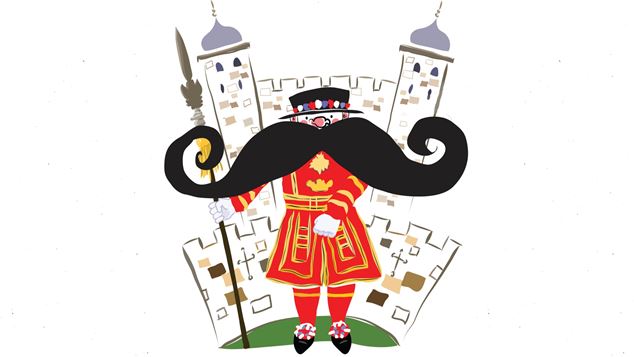 It's time for the Gilbert and Sullivan Society of Western Australia's annual production and this year they'll be staging The Yeoman of the Guard.
"Passion, intrigue, and fabulous moustaches!" is how the group describes their latest offering.
Blind passion, deceptive intrigue, mistaken identity, overdue beheadings, there's never a dull moment around the Tower of London, in Gilbert and Sullivan's madcap musical, The Yeomen of the Guard.

Presented by The Gilbert and Sullivan Society of WA hard on the heels of their sold-out season of The Mikado, The Yeomen of the Guard is just the merry romp to get you out of the house and into doublet and hose.
Set in ye olde merrie England but about as Shakespearean as Errol Flynn in tights, the plot, like many a G&S show, is as silly as a souffle but filled with the most wonderful characters and songs.
Blindfolded heroines, dashing heroes, indomitable dames, and pedantic gaolers with a penchant for thumbscrew torture, compete with each other to steal the show and your affections.
Making his debut as a director, Michael Brett, who has been musical director of many of the Society's recent productions, said that The Yeomen of the Guard was the most surprising in the G&S repertoire of 14 shows.
"Gilbert and Sullivan went all out with this one," Brett said. "There is still the trademark hilarious comedy and crazy characters but a deepening of the music and exploration of the human heart – and with the most fabulous moustaches in the business."
Founded in 1951, The Gilbert & Sullivan Society of Western Australia has produced over 100 productions of Gilbert & Sullivan's extraordinary contribution to the musical theatre.
Founded by Bernard Manning, the Society is supported by The Gilbert & Sullivan / AN Bullock Trust created in 1983 through the bequest of the late Arnold Bullock. Over seven decades, the Society has brought laughter and joy through the comedy and melody of W. S. Gilbert and Arthur Sullivan to generations of Western Australians.
The Gilbert & Sullivan Society of Western Australia presents The Yeomen of the Guard, October 24 – November 2 at the Dolphin Theatre, The University of WA. Get tickets from www.ticketswa.com
Source: Media Release
---