The Greens' Alison Xamon asks why we don't monitor hate crimes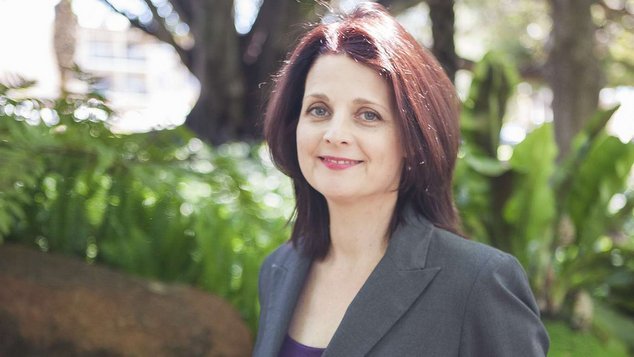 The Greens' MP Alison Xamon has asked the government why we don't keep track of the level of hate crimes in Western Australia.
The Greens spokesperson for Multicultural Affairs, Sexuality and Gender Diversity said she was dismayed by the inadequacy of the Government's response to the question she asked in parliament earlier this week.
Xamon says her question revealed that police do not have a comprehensive understanding what hate crime is, meaning they are unable to report on the extent of hate crimes committed in WA.
Representing the Minister for Police Michelle Roberts, Labor's Stephen Dawson told the chamber that the police only keep a record of crime which is motivated by racism.
"The Minister advised that the Police only collect data on racist harassment and incitement to racial hatred – but that is not nearly enough – hate crime is so much more than that," Xamon said.
"Hate crimes are motivated by prejudice based on a person's race, religion, sexual orientation, gender identity and/or disability.
"Failing to collect this data is deeply problematic on many levels. If we don't know the nature and scale of the problem, how can we take action to address it?" Xamon asked.
The Greens MP said one of the key criticisms arising in the wake of the Christchurch massacre has been the NZ government's failure to keep a comprehensive record of hate crimes despite multiple requests from local and international agencies to do so over more than a decade.
"The massacre in Christchurch is a tragic reminder of the importance of keeping this data, but hate crime isn't new and it doesn't relate solely to religious affiliation.
"For example we know that the LGBTIQ community has long been subject to hate crimes. We heard some harrowing accounts of this during the debate on the Historic Homosexual Convictions Expungement Bill last year.
"Sadly, it is remains widely acknowledged that many LGBTIQ people are still fearful of reporting these crimes to the Police for fear of further persecution. This is an outrageous state of affairs.
"At the moment the Government can't answer simple questions such as: how many hate crimes have been committed in the last twelve months? Or, is there a trend? Or, how many victims have there been?
"Nor then, can the Government take meaningful steps to intervene to prevent or curtail hate crimes.
"The result is a vicious cycle. If victims are left without adequate redress, it diminishes both their, and their broader communities', faith in the system, meaning that they are less likely to report crimes in the future," Xamon said.
"If we are serious about stopping hate crimes, we need to start by properly defining and documenting the extent of the problem." Xamon said.
Speaking to OUTinPerth Xamon said she had an open mind about whether Australian society would benefit from having legislation like the United States' Matthew Shepard-James Byrd act.
In 2009 the USA brought in federal hate crime legislation, named after two prominent victims of hate crimes, that allowed for harsher sentences for crimes that were the victims real or perceived gender, sexuality, gender identity or disability had been a factor.
"It's something that I think we should at least be looking at here in Western Australia as a possibility, the thing is that we don't even known the extent of the problem because the data is not being kept."
"At the very least we need to have a genuine understanding of the scope of the problem." Xamon said. "If the police are not keeping detailed data then we can't have any confidence that we know how much of a problem it is."
"The police are going to have start keeping this data, they already have triggers for recording suspected elder abuse, they need to do the same for hate crimes, and the different categories of hate crime." Xamon said.
Xamon said all governments needed to learn from the lessons of Christchurch and look at how crime trends in this area could be better monitored.
"We are seeing a rise in extremist behaviour that is lethal in many instances, and it needs to be treated with the utmost seriousness."
Xamon said she believed there was an urgent need for WA Police to ensure that they had a working definition of hate crimes that encompassed not just race but also sexuality and religious beliefs, and an effective way of collecting and acting upon the data.
Graeme Watson
---