Thousands of Singaporeans declare 'We Are Ready' at Pink Dot 10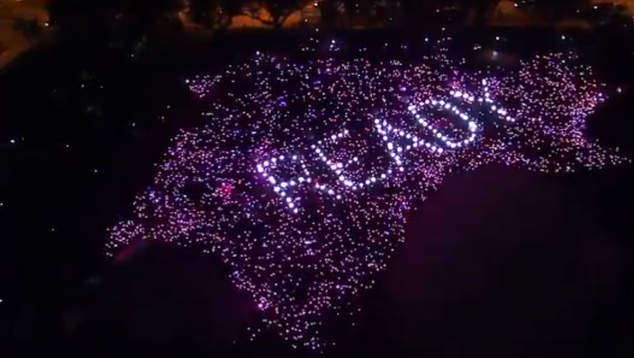 Thousands of Singaporeans gathered in Hong Lim Park to declare 'We Are Ready' as the island nation's long 'Pink Dot' campaign to decriminalise homosexuality entered it's tenth year.
This year the campaign operated under the banner 'We Are Ready' highlighting that it is time for Singaporeans to look at removing sections of the penal code which outlaw homosexuality.
Raising their torches to the night sky the words 'We Are Ready' were spelled out before the pink torches showed the park was filled to capacity with people supporting change.
"For the past nine editions, Pink Dot has worked hard to win the hearts and minds of Singaporeans, to help bring the message of inclusion and diversity to everyone on this Little Red Dot," said Pink Dot SG spokesperson, Paerin Choa.
"Hence, as we celebrate this important milestone, we want to call on every Singaporean who seeks a more open-minded and inclusive Singapore to stand with us, to say We Are Ready. We Are Ready to embrace diversity. We Are Ready to stand with our LGBTQ friends and family members. We are ready to engage in meaningful conversations on this issue that matters dearly to us. We Are Ready for a Singapore that truly celebrates equality and inclusion."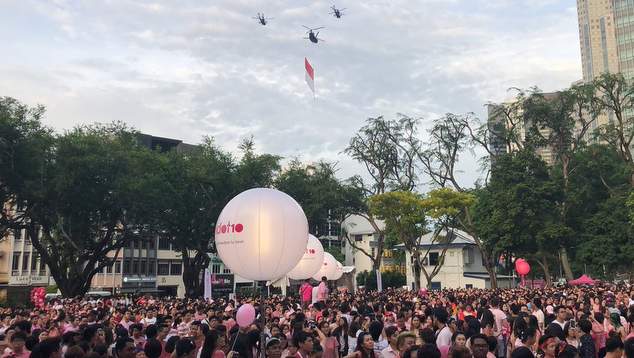 This year Pink Dot also involved a two week long festival leading up to the event with over 20 community events, but the highlight of the festival was the gathering of people in Hong Lim park.
The park is the only location in Singapore where people can stage approved protests. As the event has grown in popularity each year the government introduced new regulations limiting banning foreigners from the event.
Since 2017 the park has had to be fenced off to hold the event, a rule that increases costs to the organisers. At the same time the government banned foreign companies from sponsoring the event. Local companies however have shown their support with over 100 firms donating to this years gathering.
Paerin Choa told Channel News Asia that the barriers just symbolised the discrimination that LGBTI people face.
"As we celebrate this milestone, witnessing Speaker's Corner awash in pink, let us remember that, just as we've been forced to erect barriers that separate us from friends and family members here, the LGBTQ community are likewise still restricted by discriminating laws and social prejudice."
Watch the videos below.