It's time for a same-sex royal wedding – Queen's cousin set to wed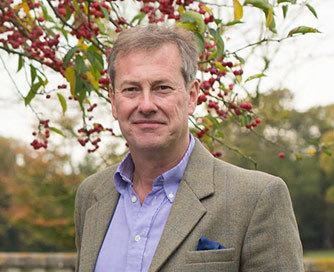 The royal family is set to have its first same-sex wedding with the Queen's cousin Ivar Mountbatten announcing that he'll marry his partner James Coyle.
The member of the Queen Elizabeth's extended family announced he was bisexual back in 2016, years after he and wife Penny had divorced.
Lord Mountbatten said has told Britain's Daily Mail that he didn't feel the need to get married because he's already been married before, but he wanted to do it for his boyfriend James who has not enjoyed as stable a life as he has.
Lord Mountbatten will be 'given away' by his ex-wife, an idea that their three daughters came up with.
"It makes me feel quite emotional. I'm really very touched," she said, adding that while her role in the wedding might strike some as odd, she and James "have got on from the first 10 seconds of meeting each other."
Lord Mountbatten is the great, great, great grandson of British monarch Queen Victoria and a cousin to the current Queen Elizabeth II. He is a member of the outer circle of the royal family, and is godfather to one of Prince Edward's children.
The couple will marry at a private chapel on the family's country estate in Devon during the British summer, around 120 close friends are expected to attend.
OIP Staff
---