Titus channels Beyoncé in new Unbreakable Kimmy Schmidt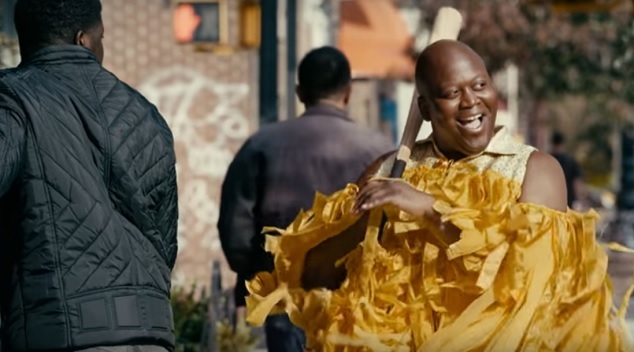 Jacqueline, Lillian, Titus and Kimmy are back later this year as the third season of Unbreakable Kimmy Schmidt prepares to return to Netflix this May.
The second TV brainchild of Tina Fey and Robert Carlock follows the life of the until-recently kidnapped Kimmy (Ellie Kemper) and her new New York friends – ultimate trophy wife Jacqueline (Jane Krakowski), scatterbrained Lillian (Carol Kane) and Ms Pinot Noir herself, Titus (Tituss Burgess) – as they navigate life in the Big Apple.
Titus makes a solo appearance in the first teaser for the upcoming season, 'Lemonading' – which seems to suggest things aren't going so well for Titus and his new beau Michael.
The short teaser promises the new series will still be loaded with pop culture references, queerness and Tituss Burgess' phenomenal singing chops.
Watch the first trailer for Unbreakable Kimmy Schmidt below. The show returns to Netflix May 21.