Tom Ballard's Serious Comedy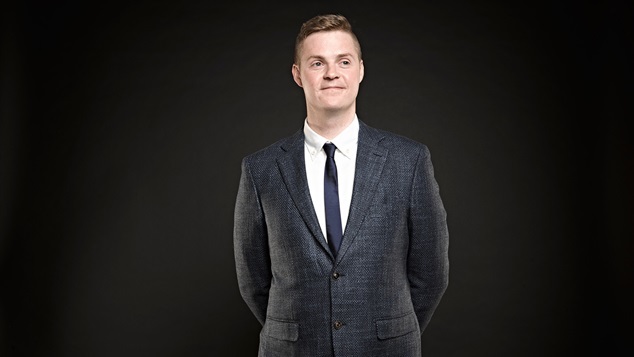 Comedian, presenter and all-around good guy Tom Ballard is bringing a double dose of the best medicine to Fringe World this year. Reviving last year's smash hit Boundless Plains to Share, the out comic is also trying something new this year by workshopping his latest material in front of an audience with a work in progress show. Calling from Melbourne, Ballard tells OUTinPerth about having to spend time in isolation with the founder of One Nation and how tired he is of talking about marriage equality.
What possessed you to bring two shows to Fringe World this year? Do you enjoy stress?
Well, it's more like one-and-a-half shows… No! No, they're two shows and they're both going to be FANTASTIC. The first is Boundless Plains to Share which I toured last year as well so I'm taking that a bit further in 2017. The other show is a work in progress so it's me getting my ideas together for my new stand-up show. It's still gonna be really good, it'll just be a little more loose than previous shows have been.
Boundless Plains deals primarily with race and discrimination here in Australia. Has your appearance on First Contact and your experience with Indigenous communities changed the act at all?
The show focuses mostly on refugees and the way Australia treats refugees, but inherent in that idea when you're looking at the history of the way white Australia feels about people of colour you obviously come to the fact that this country was invaded and the First People were dispossessed and how awful that is… there's no way I could deal with both of those issues at once! It wouldn't be a very funny hour at all. I will touch on First Contact in the work in progress show though as I explore political correctness and the way we debate today. When you spend four weeks on the road with David Oldfield from One Nation you get an up-close and personal view of a world without political correctness and it ain't pretty.
Have you workshopped material in front of an audience like this before?
No! It's a really big thing in the UK. At Edinburgh Fringe Festival you'll see quite a few comedians putting on work in progress shows where the tickets are a little bit cheaper and you tell viewers from the outset there are ideas that you're still playing with and that you'll have paper on stage. There's a lot of freedom that comes with that which means every show will be different so if you see a few throughout the week you might get an insight for what working as a comedian is like.
I have to ask – since we've been talking about marriage equality for such a long time now – as a comedian is there any material left to squeeze out of that topic?
Jesus… No! It's like a bully, I don't want to give it any attention. I don't want to encourage it. It's mindblowing, it's exhausting. At this point I think for the queer community making sure Safe Schools isn't completely gutted and looking after the mental health of young people and trans people who I think are pretty vulnerable at the moment may take a slight priority. Senator Dean Smith said there may be a good chance of a conscience vote coming up but it's all just so exhausting to think about and I'm done! I still don't know who hasn't made their mind up out there. I don't know who needs to be run through any more arguments on how they feel about this issue!
Tom Ballard will be performing Boundless Plains to Share at the Heath Ledger Theatre on Saturday February 4th and Sunday February 5th. You can also get a peek at his Work In Progress show at the Noodle Palace Laksa House from Tuesday January 31st – Sunday February 5th.