Tom Daley is Gay… Officially!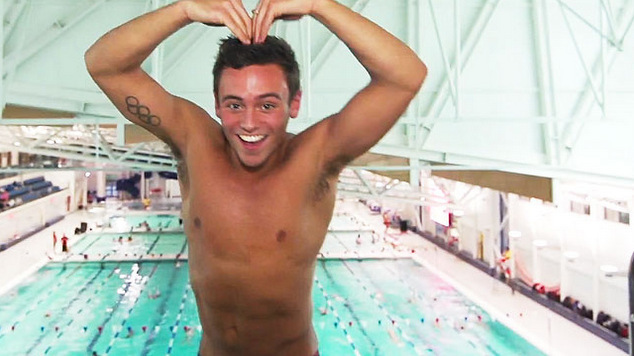 How much Tom is too much Tom? Well I'll have mine on the Daley. The latest news to come from the UK Olympic diver is that yes, he is officially gay. Tom set the record straight  on Channel ITV 2′s chat show 'Celebrity Juice' telling host Keith Lemon that he considers himself gay man.
"So Tom, let's get right to the crunch here – you're a gay man now?" Lemon asked. "I am," Daley replied. Can I get an Amen?
Tom outed himself in his homemade Youtube video back in December of 2013 but made no reference as to where he stood on the scale of the gay alphabet. Mentioning only, "I met someone who made feel so happy, so safe and everything just feels great, and that someone is a guy" we were left to speculate about his official sexuality. Now we know Tom what team Tom's batting on all we're left to wonder is if he's a pitcher or catcher, but we'll leave that your personal fantasy imagination.

Related:
5 Dec 2013: Is Tom Daley Dating Dustin Lance Black?
2 Dec 2013: Tom Daley Reveals he is in a Same Sex Relationship
More Tom Daley
23 Mar 2014: Faceless Tom Daley on Google Street View
27 Feb 2014: Was Tom Daley's Butt Leaked on Instagram?!