Travelling with HIV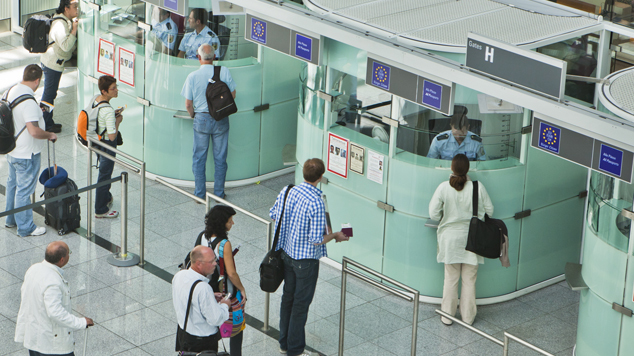 Just two years ago President Barack Obama abolished laws that prevented people with HIV entering the USA. Last month the 2012 AIDS conference was held in Washington DC, the last time this international discussion was held on American soil was over 20 years ago. 
The first day of the discussion called for 46 countries to lift existing travelling restrictions on people living with HIV. Over 20 chief executives from leading multinational companies demanded the change, referring to restrictions as not only discriminatory – but bad for business.
Founder of Virgin Unite, Richard Branson, spoke against the restrictions – 'Everyone should have a chance to travel freely… Treatment has allowed people with HIV to live fully productive lives, and these laws and policies are downright archaic. I urge governments around the world to repeal their bans and encourage business leaders to join me in taking a stand'.

The satellite session not only revealed that travel restrictions have no public health benefits, but also increase stigma and human rights violations. With extensive scientific developments in preventing and treating HIV, UNAIDS has deemed restrictions completely unnecessary. Trish Langdon, Executive Director of the WA AIDS Council, confirmed this notion – 'from a psychological point of view it makes people feel like they are second class citizens. It increases stigmatisation; it would at a deep level'.
The 46 countries with existing restrictions all differ in their regulations for people entering who are HIV-positive. Some stricter restrictions include –
Requiring declaration of HIV status for entry or stay, resulting, for people living with HIV, in either a bar to entry/stay or the need for discretionary approval – Brunei Darussalam, Oman, Sudan, United Arab Emirates, Yemen.
Denying visas for even short term stays – Egypt, Iraq, Qatar, Singapore, Turks & Caicos Islands.
Deporting individuals once their HIV-positive status is discovered – 22 countries.
A positive development stemmed from the conference, with the Republic of Korea formally announcing a lift on all travel restrictions for HIV-positive individuals. Kim Bong-hyun, Minister of Foreign Affairs spoke on behalf of the country – 'It is very meaningful and significant that there are still many innocent people who have been denied their basic human rights just because they live with HIV.'
Graham Douglas-Meyer, who has been living with HIV since 2001, discussed how AIDS is becoming a thing of the past – 'We don't talk about people with AIDS anymore really. In Australia we talk about people who are living with HIV, they're growing old with HIV. HIV can't kill you, what it can do is lower your immune system so other things can kill you', he said.
When it comes to travelling Douglas-Meyer has struggled – 'like so many others, when you get the card that says "Do you have any communicable diseases?". Well HIV as far as I'm concerned isn't a communicable disease, it's a sexually transmitted disease or a blood-to-blood disease.'
President Obama spoke with hope at the conference, 'We share a very special moment – it is the moment when an AIDS-free generation is finally in sight'.
Nadine Walker