Turnbull: Changing marriage affects every Australian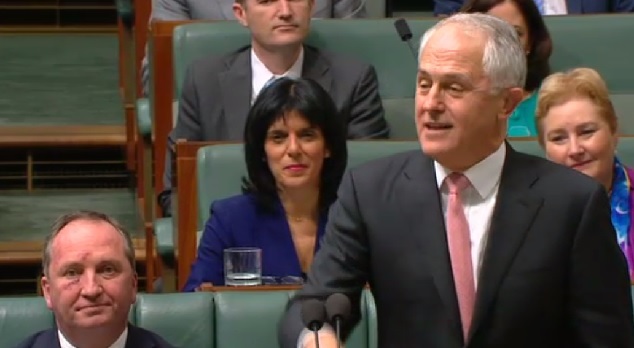 Prime Minister Malcolm Turnbull has continued to voice support for the government's proposed plebiscite plan, despite the bill's near inevitable demise in the Senate.
Since Labor's announcement that they will not vote for the bill, the public vote on marriage equality is unlikely to pass through the Upper House. Marriage equality supporters are calling for a free vote in parliament to resolve the issue, with a new poll showing a majority of Australians want to see parliamentary action.
Speaking to ABC yesterday the Prime Minister re-asserted his support for the Coalition's planned plebiscite, saying changes to the Marriage Act will affect every Australian.
"It affects not just LGBTI Australians, it affects everybody… the way your proposition would go is you'd say the only people that should be entitled to have a say on this are gay Australians," the Prime Minister said.
"I agree that this is, if you like, a novel approach, but it is perfectly democratic. There is no question about it."
The member for Wentworth admitted the plebiscite is not a traditional function of Australian politics, but asserted that the government have a mandate as they took the plebiscite to the election and won.
"Why wouldn't the Labor party and others who support gays being able to get married, LGBTI couples being able to get married – and Lucy and I support that – why wouldn't we grab this opportunity and say, 'Look, it may not be the perfect way of resolving the matter from your point of view, but grab it, it will be carried, it will be done'?"
Members of both Labor and the Greens told the Q&A audience on Monday that they are committed to voting against the plebiscite after consultations with the LGBTIQ+ community.
OIP Staff
---
Sources