TV presenter Phillip Schofield admits to affair with young ITV employee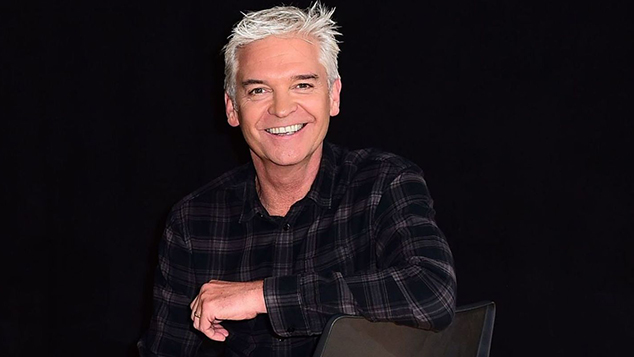 British TV presenter Phillip Schofield has quit broadcaster ITV after admitting he had an affair with a young ITV employee and lied to cover it up.
Schofield, who has had four-decade career on British television, stepped down from his role hosting the popular program This Morning last week amid rumours he'd had a falling out with co-host Holly Willoughby. The British tabloids and social media have been filled with reports about the possible reasons for the TV star's departure.
In 2020 Schofield announced to TV viewers that he was gay, an announcement that was made with the support of his wife and teenage children. The couple subsequently separated.
Today Schofield told the British press that he had not been honest, admitting that he had an "unwise but not illegal" relationship with a young ITV staffer who he had helped get employment on his program.
In a statement Schofield said he had met the young man when he was a teenager and was asked to help him get into television. He apologised for lying to his TV bosses, colleagues and the public.
In response broadcaster ITV has said they are "deeply disappointed" by the revelation and have cut all ties with the 61-year-old TV host. Schofield will no longer host an upcoming awards show, and a primetime TV program in development will no longer feature him as its host.
"The relationships we have with those we work with are based on trust." a spokesperson ITV said. "Phillip made assurances to us which he now acknowledges were untrue and we feel badly let down."
Schofield said his recent falling out with co-host Willoughby was not related to his secret affair, and he was "so, very, very sorry" for being unfaithful to his wife, and lying to his colleagues, agents, employers, friends, the media and the public. He said he would be taking time away from the media industry to reflect on what he described as "very bad judgement".
The star's agents have also parted ways with him, announcing their professional relationship was ending after 35 years.
---
Phillip Schofield's statement in full
"I am making this statement via the Daily Mail to whom I have already apologised personally for misleading, through my lawyer who I also misled, about a story which they wanted to write about me a few days ago.
"The first thing I want to say is: I am deeply sorry for having lied to them, and to many others about a relationship that I had with someone working on This Morning. I did have a consensual on-off relationship with a younger male colleague at This Morning.
"Contrary to speculation, whilst I met the man when he was a teenager and was asked to help him to get into television, it was only after he started to work on the show that it became more than just a friendship. That relationship was unwise, but not illegal. It is now over.
"When I chose to come out I did so entirely for my own wellbeing. Nobody 'forced' me out. Neither I nor anyone else, to my knowledge, has ever issued an injunction, super or otherwise, about my relationship with this colleague, he was never moved on or sacked by or because of me.
"In an effort to protect my ex-colleague I haven't been truthful about the relationship. But my recent, unrelated, departure from This Morning fuelled speculation and raised questions which have been impacting him, so for his sake it is important for me to be honest now.
"I am painfully conscious that I have lied to my employers at ITV, to my colleagues and friends, to my agents, to the media and therefore the public and most importantly of all to my family. I am so very, very sorry, as I am for having been unfaithful to my wife.
"I have therefore decided to step down from the British Soap Awards, my last public commitment, and am resigning from ITV with immediate effect expressing my immense gratitude to them for all the amazing opportunities that they have given me.
"I will reflect on my very bad judgement in both participating in the relationship and then lying about it.
"To protect his privacy, I am not naming this individual and my deepest wish is that both he and his family can now move on with their lives free from further intrusion, and that this statement will enable them to do so.
"I ask the media now to respect their privacy. They have done nothing wrong, and I ask that their privacy should be respected."
---
Schofield has hosted the morning program since 2002. Willoughby joined as his co-presenter in 2009. He left the program abruptly last week without returning to the show to say goodbye to audiences.
Earlier this year the star's brother, Timothy Schofield, was jailed for 12 years after he was found guilty of sexually abusing a boy.
OIP Staff
---

You can support our work by subscribing to our Patreon
or contributing to our GoFundMe campaign.