TV show 'Heathers' will now screen on Stan in Australia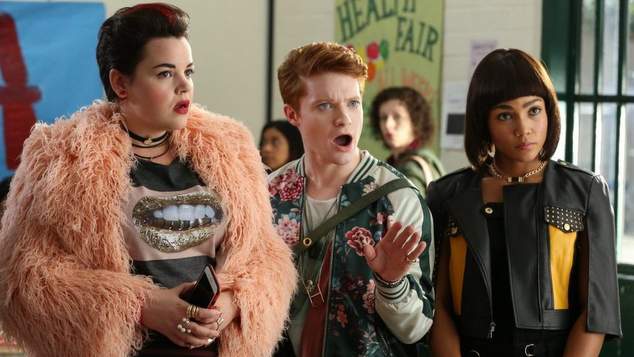 The television remake of Heathers will now screen on Stan later this month. It was originally expected to air on SBS Viceland.
The series will available online from 28th September, but don't expect to see much more of the show than it's initial ten episodes – it's already been canned by it's creators Paramount.
In March the show's premiere was delayed following the Parkland shooting in Florida, and the planned release of the show in July was cancelled following a school shooting in Santa Fe. Then in June, Keith Cox, Paramount Network president of development and production, told The Hollywood Reporter that the network had now officially abandoned the show.
"The combination of a high school show with these very dark moments didn't feel right.
"This is a high school show, we're blowing up the school, there are guns in the school, it's a satire and there are moments of teachers having guns. It's hitting on so many hot topics." Cox said.
The original 1988 film starred Shannen Doherty, Christian Slater and Wynona Ryder and featured a clique of four popular high school girls, three who are named Heather.
The dark comedy film features the characters attempting to destroy each other's reputations before they commence on a series of murders that are made to look like suicides. As each character comes to an untimely end their popularity soars.
The new TV show had proposed a modern update with one of the Heathers being a gender-queer character, in the new version Heather Duke is played by actor Brendan Scannell. While fellow Heather, Heather McNamara tells everyone she's a lesbian, but in reality she's only saying it to appear cool.
Early reviews for the show had not been positive, with some reviewers who have seen some of the first episodes criticising it for portraying LGBTIQ people as bullies. You'll be able to judge the show for yourself when it goes online.
While the show is making it to Australian screens, it still hasn't been aired in the USA.
OIP Staff
---