Two WA councils pass motions to support marriage equality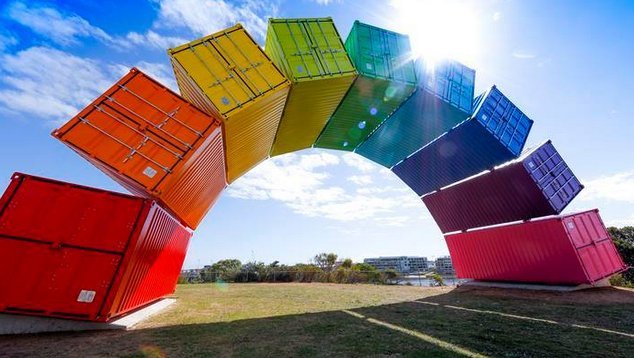 The City of Bayswater and The City of Fremantle have both passed motions in support of marriage equality this evening.
The motion was carried in the Bayswater council chambers 5 to 4.
Bayswater Councillor Catherine Ehrhardt put the motion forward last week, calling for the council to voice support for marriage equality irrespective of sex or gender identity.
Opening debate at tonight's meeting, Cr Ehrhardt said the purpose behind the motion is to advocate for "the civil rights of Bayswater's residents and rate payers and their right to participate fully in community life."
"This in no way detracts from the rights of the straight community," Cr Ehrhardt continued.
"One of local governments roles is leadership and fostering community. The Local Government Act clearly states that the role of councils is to represent the interests of residents and rate payers and provide leadership and guidance to the community."
"I would dearly love to see the council support this motion."
Councillor Dan Bull, who seconded the motion, said it was vitally important to take every opportunity for the Council to show leadership in pursuing equality.
Cr Bull also spoke on personal experience, speaking of one of his constituents who realised he was gay while married to a woman and has found new love.
"His name is Andrew and has since met someone called Andrew so that can be a bit difficult if you go out on a Friday night with him. Sometimes they're A1 and A2," the councillor joked.
"But the one thing he really struggles with is being a proud Aussie, being someone who contributes to our society in a meaningful way, and can't get married. He can't get married."
Cr Bull also showed the chamber he was wearing an Acceptance Ring, recently released by Airbnb as a symbol of support for marriage equality.
Councillors Kenyon and Radford were absent for the Bayswater vote.
Mayor McKenna: "I won't lose sleep"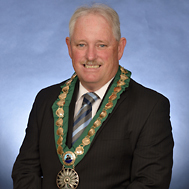 Bayswater Mayor Barry McKenna also voted in favour of the motion, telling the chambers that he would not lose sleep over same-sex couples being allowed to marry.
Mayor McKenna said the National General Assembly of Local Government he attended last year called on the federal government to treat with dignity and respect all members of the community regardless of gender or sexuality by support changes to the Marriage Act to achieve marriage equality for same-sex couples.
"It is a message saying times have changed. Reality has changed," Mayor McKenna said.
"I've got to be incredibly honest with the gay community… I don't care! You can do what you like and I think you are being discriminated against by not being allowed to get married. I am not going to lose sleep at night."
Several members of the public spoke in favour of the motion during the public question time at the start of the meeting.
Among them was Tim Hammond, the federal member for Perth. Hammond shared a personal family story about his late sister, who was gay and her partner. Hammond said council members were elected to be leaders within their community.
State member Lisa Baker also spoke about her 28 year relationship with her partner. Baker shared the letter that the Western Australian parliament wrote to Prime Minister Malcolm Turnbull asking him to drop the government's plebiscite policy and advance marriage equality.
Several members of the local LGBTI community spoke about their desire to see marriage equality.
Rainbow Labor Chair Andy Skinner, who lives in the area asked the council what message they were sending to the city's prominent LGBTI community if they didn't voice support? It was a question that was repeated by Jonathon Mann of Rainbow Rights WA.
Speaking to OUTinPerth after the meeting Councillor Ehrhardt said she was happy the motion has been passed.
"I am so over the moon, I'm really pleased that the City of Bayswater is the 46th council, with 45 going to Fremantle earlier this evening, so it's a great win for marriage equality."
The Councillor said people who were opposed to marriage equality really had nothing to worry about.
"At the end of the day it doesn't affect the quality of their day to day life. This is for the gay community, their friends and families, it something that affects them daily. I doesn't affect the straight community at all."
---

---
Opposing arguments heard in Bayswater
A representative from the Bayswater Ratepayers Association questioned why the council was paying attention to a "vocal and tiny minority".
The spokesperson said that as only 2% of the population is gay, 98% of the population are against marriage equality. The local community group demanded that every council declare their connection to the gay community prior to voting. A request that was met with laughter in chamber.
Councillor Chris Cornish spoke against the motion. The Councillor said he sympathised with the people in the community who were affected by the ongoing debate but argued that federal government had provided a pathway for discussion on the issue by announcing a plebiscite.
Councillor Brent Fleeton, who had spoken out against in the motion in the media, reiterated that he didn't believe it was the role of local government to address issues like marriage equality.
"I don't believe local councils are here to push an agenda on the national stage" Cr Fleeton said.
The representative said if the council passed this motion in the future it might find itself debating issues like medical marijuana usage or proposals to cut ties with America because people don't like President Donald Trump.
Cr Fleeton asked the council to consider conducting a consultation with ratepayers to gauge their interest in the subject. He argued that the council were treating local government with disrespect by considering the motion.
Fremantle pass motion with unanimous support
In Fremantle the motion to support marriage equality was passed unanimously with little debate.
Councillor Jeff McDonald originally presented the motion, which went to the Finance and Policy Committee of which Councillor Andrew Sullivan is the chair. Cr Sullivan then moved the motion to ensure Cr McDonald could present his original motion to the full council.
Speaking to OUTinPerth Cr Sullivan said while it was a committee he chairs that worked on the motion, it was Cr McDonald who deserved the credit for getting the ball rolling.
"It's a no-brainer" Cr Sullivan told OUTinPerth. "These are fundamental human rights."
Mayor Dr Brad Pettitt also shared his enthusiasm for the declaration.
"I was proud to see Fremantle Council unanimously vote in favor of Cr Jeff McDonald's motion to support marriage equality.
"We've seen in recent months that there's an overwhelming tide of support for this action across the country and I'm really pleased that our Fremantle community is able to contribute its voice to this necessary movement." the Mayor told OUTinPerth.
Advocates call on Canberra to step it up
just.equal spokesperson Brian Grieg said the tally now brings to four the number of Councils in WA which have shown this leadership, and to 46 at a national level.
"Local council is the closest level of government to the people and it has a duty to speak up when our Federal Government fails us.
"The lack of leadership on this issue from Canberra means that grassroots campaigns and local communities must lead the charge for this long overdue reform," Mr Greig said.
Mr Greig said that the WA Local Government Act makes it clear that the role of councillors is not simply roads and rubbish, but also to 'represent the interests of residents and provide leadership and guidance to the community'.
"Most Councils also have strategic plans and polices around diversity which can be given effect by passing motions such as these, representing the interests of everyone in their communities including LGBTI residents and ratepayers.
"Thousands of residents and ratepayers are adversely effected by this discrimination and social exclusion and local councillors can help speak up for them.
"just.equal is calling for more Councils to join the campaign momentum by passing similar motions, as this will help push Canberra in the right direction," Mr Greig said.
Mr Greig said that repeated polling over the last decade had shown majority support for this reform but the Federal Government had failed to respond and was dragging its feet.
"Ordinary voters are tired of this issue being unresolved. They are embarrassed by the fact that Australia is now the only English-speaking nation in the developed world where same sex marriage is not legal. Local Council motions are one way to express this frustration and call for change."
Leigh Andrew Hill & Graeme Watson
Update: 00:45 Additional comment from Catherine Ehrhardt and Dr Brad Pettitt added. 
Update: 11:49 Details of Fremantle's motion edited to improve clarity.