UWA cancel Dr Quentin Van Meter speaking event citing 'safety risk'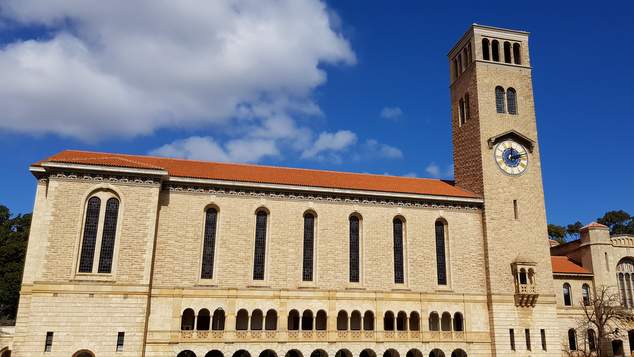 The University of Western Australia has cancelled a booking for the Australian Family Association featuring anti-transgender Dr Quentin Van Meter, citing safety concerns.
Vice-Chancellor Professor Dawn Freshwater address all students and staff with a letter explaining that the event would not continue after assessment from the University Campus Management team.
"We have been advised the risk surrounding the event has been elevated to a higher level, which mandates a more robust event management plan," Prof Freshwater wrote.
"In line with this the private event organisers were requested to comply with the University's Conditions of Hire, including the provision of a risk assessment and detailed event management plan, which addressed issues of safety for the event."
Professor Freshwater says the event's organisers were unable to provide the aforementioned items by 5pm Thursday 16th August.
"Due to an in issue of non-compliance, the venue hire booking has been voided. The event organisers have been advised they have forfeited their booking rights for failure to meet the conditions of hire."
The event faced much resistance from the LGBTI+ community, students, staff, and other universities who condemned UWA's decision, due to Dr Van Meter's affiliation with the American College of Pediatricians – a small group of conservative doctors described as a hate group by the much-respected Southern Poverty Law Centre.
Vice-Chancellor Freshwater says the university continues to honour principles of freedom of expression.
"The University holds firm on the principles of freedom of expression and maintains its position that it does not wish to set a precedent for the exclusion of objectionable views from the campus," Prof Freshwater writes.
"However in this case the event hirers could not meet their obligations of the venue hire contract, providing no confidence that UWA could ensure safety on campus."
"The University acknowledges the deeply held views of many people in the community that this event has raised and the broader issue of the role of universities in providing a place for uncensored and robust discussion and debate on many issues in society today."
"We welcome these discussions and in the coming weeks the University will be providing opportunities to open up deep debate and dialogue through Academic Board and other forums."