UWA says closing publishing arm will lead to innovation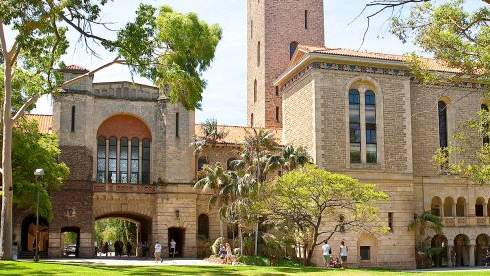 The University of Western Australia has responded to community and industry concerns about its plans to close down it's 85 year old publishing arm UWA Publications.
In a statement sent to the ABC, the university said the decision to close down UWA Publishing in its current form was a proactive move that would modernise university publishing in the future.
"UWA Publishing is a longstanding part of the University of Western Australia and will continue as such. To ensure that university publishing continues for many years to come, UWA is looking to evolve current operations to broaden publishing reach and impact, and boost accessibility." the University said.
UWA said books which were already in progress of being published would still occur, and they would be continuing to consult on innovation that will allow UWA Publishing to adapt to the demands of modern publishing, including a mix of print, greater digitisation and open access publishing.
"The proposal to wind down the current form of UWA Publishing will help to guarantee modern university publishing into the future.
"Should the proposal proceed, over the coming months UWA will look at ways to provide even more equitable access to publishing opportunities, to highlight further works with real-world impact, and to continue the proud traditional of contributing to our cultural foundations." the statement said.
"UWA, like other Australian Universities, is striving to be more responsive to the demands of modern publishing, and while diversifying, is committed to ongoing promotion and publication of works that are impactful and enriching in many ways." the statement said.
Director Terri-Ann White, who has lead the organisation for 14 years, spoke to the ABC this morning and shared that she had only found out of the plan to radically change the nature of the publishing operations on Tuesday.
White said she understood the plan would be to focus on scholarly works that help the University improve its international ranking. Publishing would be through an open access digital platform.
Speaking to Nadia Mitsopoulos and Russell Woolf on ABC Radio the publishing house's director said the wide range of works currently published did a lot to put WA on the map.
"As most of us who live here know, the visibility of Perth and WA is very low and hard to penetrate on the other side of the continent. Books certainly help that, especially dynamic books that express extraordinary culture, people, biodiversity and culture of this place." White said.
White said the publisher created an important connection with people who were interested in learning and knowledge, but not work within universities.
An online petition calling on the university to reconsider the decision has collected over 3,500 signatures
OIP Staff
---