The Vengaboys are back in town with a busload of guests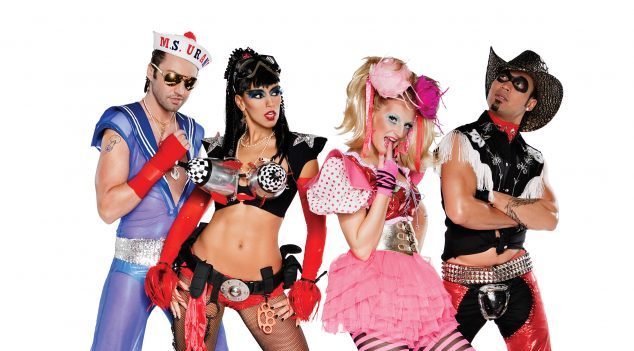 The Vengabus cannot be stopped! The Vengaboys are heading back to town once again, bringing their iconic '90s and '00s Eurodance sound back to Western Australia. The Vengaboys (and girls) will be supported by an incredible line-up of dance music stars including Crystal Waters, Tina Cousins & Sonique. We caught up with Vengaboy Robin Pors to find out how he likes to party.
What's on the Vengabus this year?
"We are doing an entirely new show! Of course we are doing the classics like Boom Boom Boom Boom and We Like To Party but we're gonna have some new stuff going on and some other songs we love as well. We're gonna have a lot of fun! Actually, I am a bit nervous for this massive show – which is good because I never get nervous after performing almost every night. We have some special treats for Australia. It'll be nice."
You were in Perth just a few years ago in 2012. You can't stay away!
"We have a thing for Perth! We love it so much we made it the last stop on the tour so we can relax there and chill on the beach. It was a wonderful tour last time, we loved it!"
You have some amazing artists joining you on this tour – it must be a fun time behind the scenes.
"It's an amazing line up, we love it! It's great to tour with other artists that have the same vibe. We have fun after the show, most of the time we have fun but it can be tough on the road as well. I love them all, I mean Crystal Waters' 100% Pure Love is one of my favourite songs."
What new stuff can we expect from Vengaboys?
"We're bringing some album tracks we've never performed live before, for those long time fans who have been requesting them. We're also going to debut a new track which we're excited about, Australia will love it! We're even thinking of putting it out there as a new single. It's a test take!
Vengaboys will be at Metro City on Saturday November 12th with Tina Cousins, Crystal Waters, Whigfield, Sonique and Joanne. Tickets available from metropolistouring.com.