Vika Bull tells us What's Goin' On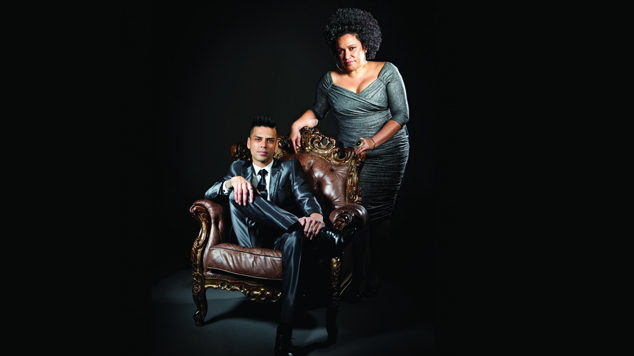 A tribute to the Prince of Soul, 'Marvin Gaye: Let's Get It On' is heading to Perth for an exclusive run at Subiaco's Regal Theatre.
Australia's Got Talent 2012 winner Andrew De Silva will be telling us what's going on as he assumes the role of Marvin Gaye, performing Gaye's hit songs as he spins the tale of Marvin's stormy life.
The internationally acclaimed production is penned by UK author John Livings, who has had great success with 'At Last – The Etta James Story', which he has toured across the globe with Australia's beloved Vika Bull in the starring role.
Bull returns in 'Let's Get It On', supporting Andrew De Silva's Gaye with her powerful vocal talent. Vika spoke to us about her time on the road as Ms Etta James and what we can expect from 'Let's Get It On'.

"I think that Marvin has a very important story to tell. I think people probably know his songs a lot better than they know Etta's – What's Goin' On, Let's Get It On, Sexual Healing – he wrote about the times, what was happening around him and I think that's why he's so important."
Though Da Silva is a new addition to the Australian tour, Bull has already performed 'Let's Get It On' in South Africa to raucous crowds and rave reviews.
"It was incredible!" Vika exclaimed, obviously recalling a particularly fond memory. "We went to Johannesburg for two weeks and did it over there. Completely different audiences over there, they just go absolutely bananas."
Her co-star in Johannesburg, Lloyd Cele was the runner up in season 6 of 'Idols South Africa'.
"Lloyd had such an incredible voice." Vika recalled, "They're huge Marvin fans over there, it was pretty special."
Vika portrays an ensemble of female characters that influenced Marvin's life, including Tammi Terrell, Kim Weston and Diana Ross. After playing such legends of soul music, I asked which artist's story she would choose to share with the world.
"Sister Rosetta Tharpe." Vika replied, without a moment's consideration. "I think she's got a great story to tell, my only problem is that I can't play guitar. Sister Rosetta was an amazing guitar player, I think she influenced a lot of bloody rock guitarists today but a lot of people don't know about her and I think they should for that reason."
"She was a huge rockstar in her day, when she got married about 10,000 people attended her wedding. She had one of those really powerful gospel voices, she could just sit and sing without a microphone."
Marvin Gaye Let's Get It On will run from Tuesday September 1st til Sunday September 6th  at the Regal Theatre. Tickets available from www.ticketek.com.au (or call 13 28 49).
Leigh Hill