WA AIDS Council launches new campaign targeting overseas students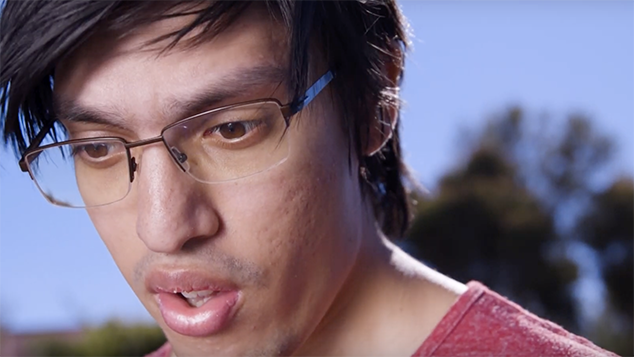 The WA AIDS Council (WAAC) has launched a major sexual health online campaign, targeting overseas students destined to study in Perth and elsewhere in Western Australia.
The educational digital campaign is aimed at preventing new infections of HIV, and follows on from the most recent figures collected by WAAC which show that there were 67 new HIV diagnoses in WA from October 2017 to September 2018. Of these, 52% were from male-to-male contact while 41% of transmissions were from heterosexual contact.
With a call to action to practice safe sex, the campaign also aims to create greater awareness around the spread of STI's and will target the thousands of students who are currently studying in Perth and WA, including more than 34,000 who have already enrolled during 2019 to study in WA.
David Kernohan, CEO, WA AIDS Council, says the campaign is set to target overseas students from countries including China, India, Malaysia, Brazil and Vietnam, and aims to minimise the impact and further transmission of HIV, sexually transmissible infections and other blood borne viruses.
"International students have a lot to think about when they arrive in Australia, from finding classes and completing assignments, to learning a new language and making new friends. But our campaign also encourages them to prioritise their sexual health, to be smart, stay safe and practice safe sex," Kernohan said of the campaigns launch.
"In many overseas countries, sexual health is not addressed in schools and most parents regard it as inappropriate to talk about. In comparison, our campaign encourages young people to talk about safe sex and to stay informed about the risks of STIs and STDs."
Part of the campaign is a short YouTube video that encourages people to find out more information.
The WA AIDS Council provides a wide range of services and support that is easy to access by international students.
This includes counselling and support services for LGBTI+ people and people living with HIV, a sexual health testing clinic for men who have sex with men and a drop-in space for LGBTI+ young people.
There is also peer mentoring for international students, resources and education on sexual health, as well as free condoms. These services are offered for free or at an affordable cost for international students.
CEO David Kernohan appeared on RTRFM's All Things Queer to chat about the new initiative. Speaking to host Hen Grenville, Kernohan said the make up of people who were becoming HIV positive was changing over time, and this included people travelling to south east Asia, and overseas student's arriving in Australia.
"In terms of travellers, the epidemiology is showing that incidents of HIV are increasing amongst heterosexual men who are travelling to south-east Asia and other regions where there is a high incidence of HIV. So it's important to get the message out the them that they need to take care, and if they are concerned to get themselves tested when they come back to Perth.
"For international students it is very important that they have the information about how to minimise their risks when they come to Perth. With the challenges of being in a new environment, making new friends, often sexual health is not a priority. We want to make sure that we get the message out to the international students about the importance of their sexual health, as well as the importance of studying and settling into Perth." Kernohan said.
OIP Staff
Note: Team members at OUTinPerth volunteer time at RTRFM 92.1 to produce the radio show All Things Queer.
---