WA MP Ken Wyatt against marriage equality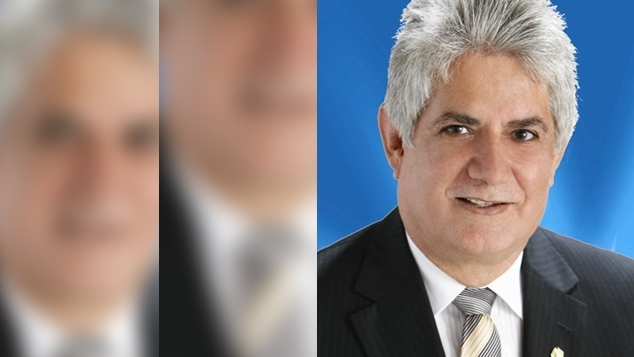 WA Liberal MP Ken Wyatt does not support marriage equality.
The member for Hasluck has told OUTinPerth that he is personally not in favour of allowing same sex couples to wed, and neither are people in his Perth electorate.
Mr Wyatt, who is the first indigenous Australian to be elected to the House of Representatives, has previously been listed as 'undecided' on the issue at the Australian Marriage Equality website.
A spokesperson for Mr Wyatt has told OUTinPerth that he sees marriage as a Christian institution that underpins society.
"Ken has held extensive consultation with community groups and individuals within the electorate advocating for both perspectives, for and against. Ken has also received hundreds of emails and phone calls this year alone, and that number goes into the thousands when previous years are included.
"The clear majority of feedback Ken has received is that people would prefer not to have changes to the Marriage Act." a spokesperson said.
Mr Wyatt believes that if any changes were to be made to the marriage act it should be done via a plebiscite or referendum, but his personal belief is that it should not be changed.
"Personally Ken does not agree with changing the Marriage Act to reflect marriage between same sex couples. However he believes that any discrimination in accessing any services should be removed.
"Ken believes that retaining the Marriage Act as it currently stands does not prevent or discourage people from entering into same sex relationships, but rather, it is simply his belief that marriage is a Christian institution, which is underpinned by tradition in our community." a spokesperson told OUTinPerth.
Mr Wyatt's electorate of Hasluck in Perth's eastern suburbs stretches from the north eastern suburbs of Guilford, Middle Swan and Midland, across the hills area of Kalamunda, Forrestfield and Lesmurdie, down to the south eastern suburbs of Thornlie, Maddington and Gosnells.
Rodney Croome, National Director of Australian Marriage Equality said Mr Wyatt's decision was deeply disappointed with Mr Wyatt's decision.
"I'm deeply disappointed that Mr Wyatt has decided to remain on the wrong side of history," Mr Croome told OUTinPerth, "His decision is particularly disappointing given the history of discrimination against Indigenous people, including former WA laws that regulated who indigenous people could and couldn't marry on the basis of their race."
Mr Croome said Australian Marriage Equality would seek to Mr Wyatt about the negative impact his decision will have on the families in his electorate and on his vote at the next election.
Mr Wyatt's announcement comes as a new grass roots advocacy effort launches in his Hasluck electorate.
Supporters of marriage equality are encouraged to attend a public forum on Saturday August 29th at 2pm at the Kalamunda Hotel.
The forum will focus on how supporters of marriage equality can share their personal stories and experiences to bring about change.
Graeme Watson
Update 13/08/15 11:15 comment from Rodney Croome added.