WA One Nation candidates' anti-LGBT views exposed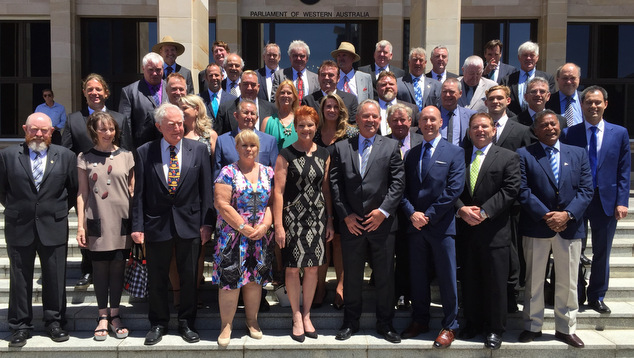 Perth Now has highlighted an article written by One Nation's Pilbara candidate David Archibald where he describes homosexuality as "an acceptable loss, on evolutionary terms" and says that only a "degenerate culture" would allow people of the same sex to marry.
Archibald, who is challenging The National's leader Brendan Grylls for the electorate in the state's North West, was already under fire for comments he had previously published about single mothers.
In an article published in Quadrant magazine in August 2015 Archibald suggests that marriage is something developed through evolution.
In the opinion piece Archibald argues that marriage is not merely a social construct, and said those who wish to change it and challenging the norms of mating and reproduction. He wrote that only a "degenerate culture" would make a change to who is allowed to marry.
Archibald claims that allowing couples who are not focused on procreating to marry would lead to the institution of marriage being devalued and an increasing number of divorces and abandoned children.
"That can only lead to a bitter harvest of broken marriages and abandoned children if the notion of marriage is cheapened and lessened and broadened by including people who are not entering into the state of married bliss in order to produce offspring." Archibald wrote.
"It is not about a pair of homosexuals being able to look gooey-eyed at each other, it is about undermining civilisation and making our culture more like African-American culture with its 70% illegitimacy rate."
Archibald said he believed that same sex attracted people are "born that way", noting research suggesting that gay men have longer index fingers, and lesbians have shorter than average index fingers. He also noted that birth order may also play a role in the development of sexual orientation.
"It is possible that the incidence of homosexuality is an acceptable loss, in evolutionary terms, so that the rest of the males can be more male-like." Archibald concluded.
Earlier this week the same candidate was under fire for comments he wrote about single mothers. Archibald suggested that single mothers were too lazy or ugly to find a mate.
In the article Archibald wrote; "are women too lazy to attract and hold a mate, undoing the work of possibly three million years of evolutionary pressure".
After the article attracted media attention, WA One Nation leader Colin Tinknell said what while Archibald's comments were "a bit naughty", he believed the article was written 'tongue in cheek'. Tincknell said the party would stand by Archibald's candidacy.
Southern River candidate: Homosexuals are broken, degenerate and unproductive
Southern River candidate Michelle Meyers has allegedly described homosexual people as having a "broken, degenerate and unproductive way of life."
The Sunday Times highlighted that a Facebook page under Meyers' name and bearing her photographs contained a post that said "2 percent homosexual community needs to get straightened out… rather than distorting reality for the 98% heterosexual population."
"Better to spend money on helping them to heal than to spend millions on endorsing and propping up this broken community while forcing others to celebrate their broken state." the post stated.
One Nation recently dropped one of their candidates in Queensland's state election. Shan Ju Lin was dis-endorsed by the party after she made a series of comments about LGBTI+ people. While another candidate Andy Semple stood down after concern was raised about anti-LGBT comments on his Twitter account.
One Nation however chose to stand by another Queensland candidate Tracey Bell-Hensilin who suggested on social media that LGBT people were out to destroy families.
New poll shows the Liberals are in trouble at the beginning of the campaign.
A new poll in The Australian shows that support for One Nation is growing ahead of the state election. It is predicted that the party could attract up to 13% of the vote at the March 11 poll.
The Australian's polling also shows that the Labor party is likely to be able to form government with them on track to pick up 14 seats across the state, only 10 are required for a change of government.
The new polling figures are expected to put additional pressure on incumbent Premier Colin Barnett to strike a deal with One Nation.
David Archibald and One Nation have been contacted for comment.  
OIP Staff