WA Symphony Orchestra are playing Sibelius's First Symphony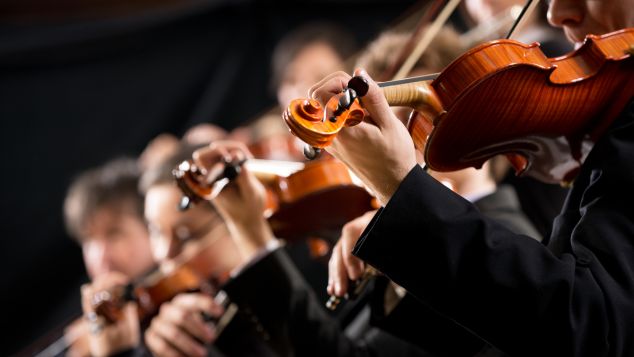 The West Australian Symphony Orchestra have an exciting concert coming up this weekend as they present Sibelius's First Symphony alongside works by Johan Wagenaar and John Adams.
Sibelius' haunting and romantic First Symphony is considered one of the best first symphonies ever written. Drawing on inspiration from Tchaikovsky, it features a brooding clarinet that builds to an opulent and soaring melody that promises to leave you in awe.
Opening with Wagenaar's Cyrano de Bergerac Overture, we will take you on a heroic tale of the famous duelist and continue with John Adams' Gnarly Buttons, the composer's cheerful ode to his father.
Adams' composition will shine under Perth's own rock star of the clarinet Ashley Smith. Rich and resonant, the clarinet stands as one of the most versatile instruments throughout music history, lending its warm tones to diverse genres.
Jean Sibelius
Jean Sibelius was born 1865, in Hämeenlinna, Finland, and is renowned as one of the most significant composers of the late Romantic period. His music, deeply rooted in Finnish culture and landscape, captures the essence of his homeland and its natural beauty.
Sibelius's compositions, such as the powerful and evocative Finlandia and the symphonic poem The Karelia Suite, played a crucial role in shaping Finland's national identity during its struggle for independence from Russia. His seven symphonies are considered masterpieces of orchestration and emotional depth.
He wrote the first of his symphonies in 1899 when he was just 33 years old. He later made some revisions, and the work took on the shape it is known by today and performed by orchestras around the world. Sibelius lived to be 97, passing away in 1957.
John Adams
American composer John Adams was born in 1947 and is alive and well, now aged 76.
He's known for his innovative and eclectic approach to contemporary classical music. His work has a distinctive blend of minimalism, post-minimalism, and neo-Romanticism, and he has created both operas and instrumental works.
In 2002 he won the Pulitzer Prize for music for his work On the Transmigration of Souls which commemorated the victims of the 9/11 terrorist attacks in New York and Washington.
Johan Wagenaar
Dutch composer Johan Wagenaar was born in 1862 and passed away in 1941. He was a famed organist at Utrecht Cathedral and a teacher of music. Wagenaar's compositions include operas, cantatas, organ music, and orchestral works.
His symphony based around the story of Cyrano de Bergerac was first performed in 1905. He drew inspiration from the play by French poet Edmond Rostrum, and while the play inspired this orchestral work and countless films and adaptations since, at the time Wagenaar wrote his work, Rostrum's play had only been around for eight years.
WASO's Sibelius concert in at the Perth Concert Hall on Friday 29th and Saturday 30th September from 7:30pm. Tickets are on sale now.  
OIP Staff, A.I technology assisted in the creation of this article. 
---

You can support our work by subscribing to our Patreon
or contributing to our GoFundMe campaign.